by Pam Martens and Russ Martens, Wall Street On Parade: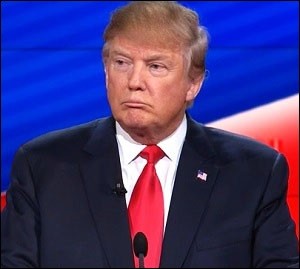 "Keeping Up With the Kardashians," a reality tv show, has some stiff competition coming from network news as it reports on the daily churn of the Trump Transition Team, which is providing enough intrigue for a thrice daily soap opera.
At 6:37 a.m. on Wednesday, three NBC reporters announced that Donald Trump had "taken the unprecedented step of requesting his son-in-law, Jared Kushner, receive top-secret clearance to join him for his Presidential Daily Briefings." By mid-morning Wednesday, the New York Times was denying the rumor. But by evening, ABC News was reporting that the "intelligence community" had confirmed the story to its reporters.
Kushner is married to Trump's daughter, Ivanka. He is 35 years old, has no intelligence background, no current security clearances, and is the publisher of a New York City-based newspaper, The New York Observer. A newspaper publisher is not a likely post with which the government wants to share its Top Secrets, except perhaps on the occasions when it wants to leak fake Top Secrets – like Iraq stockpiling weapons of mass destruction. One week ago, Kushner's Observer announced it will no longer have a print edition and will simply be known as Observer.com and exist in digital form only.
But the real soap opera feel to the story was provided by Vanity Fair mid afternoon on Wednesday. It turns out that the recently deposed chair of the Trump Transition Team, New Jersey Governor Chris Christie, was the former prosecutor who tried a criminal case against Kushner's father, Charles Kushner, for "18 counts of tax evasion, illegal campaign donations, and witness tampering more than a decade ago." And there was also this nugget: Charles Kushner had "admitted that he had set up his brother-in-law with a prostitute and taped the exchange to exact revenge." Kushner's father was sentenced to two years in prison in 2005 and, according to Vanity Fair's anonymous source, Kushner wants a President Trump to pardon his father in order to restore his reputation. Vanity Fair also hints that Kushner may have helped to overthrow Christie for revenge.
Read More @ WallStOnParade.com
Help us spread the ANTIDOTE to corporate propaganda.

Please follow SGT Report on Twitter & help share the message.