by Susan Warner, Gatestone Institute: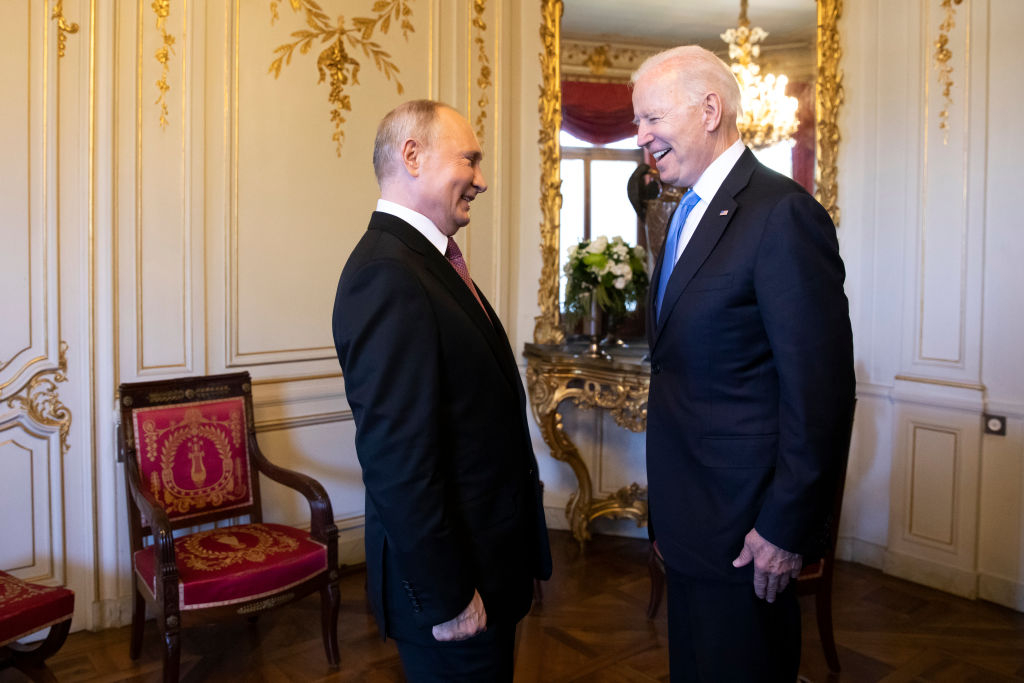 For many Venezuelans, by every economic, social and political measure, their nation is unravelling at breakneck speed.
Severe shortages of food, clean water, electricity, medicines and hospital supplies punctuate a dire scenario of crime-ridden streets in the impoverished neighborhoods of this nearly failed OPEC state, which at one time claimed to be the most prosperous nation in Latin America.
Today, a once comfortable middle-class Venezuelan father is scrambling desperately to find his family's next meal — sometimes hunting through garbage for salvageable food. The unfortunate 75% majority of Venezuelans already suffering extreme poverty are reportedly verging on starvation.
Darkness is falling on Hugo Chavez's once-famous "Bolivarian revolution" that some policy experts, only a short time ago, thought would never end.
In a 2007 study on the Chavez years for the Washington, DC-based Center for Economic and Policy Research, Mark Weisbrot and Luis Sandoval wrote:
"[a]t present it does not appear that the current economic expansion is about to end any time in the near future. The gains in poverty reduction, employment, education and health care that have occurred in the last few years are likely to continue along with the expansion."
While it was not so long ago that many people heralded Venezuela as Latin America's successful utopian Socialist experiment, something has gone dreadfully wrong as the revolution's Marxist founder, Hugo Chavez, turned his Chavismo dream into an economic nightmare of unimaginable proportions.
The question of whether Socialism can be an effective economic system was famously raised when Margaret Thatcher said of the British Labor Party:
"I think they've made the biggest financial mess that any government's ever made in this country for a very long time, and Socialist governments traditionally do make a financial mess. They always run out of other people's money. It's quite a characteristic of them. They then start to nationalise everything, and people just do not like more and more nationalisation, and they're now trying to control everything by other means."
In short: "The trouble with Socialism is that eventually you run out of other people's money."
When President Nicolas Maduro inherited the Venezuelan Socialist "dream", in April of 2013, just one month after Chavez died, he was facing a mere 53% inflation rate. Today the Venezuelan bolivar is virtually worthless, and inflation is creeping to 500% with expectations of much more. A recent Washington Post report stated:
" …markets expect Venezuela to default on its debt in the very near future. The country is basically bankrupt. It is not easy for a nation to go bankrupt with the largest oil reserves in the world, but Venezuela has managed it. How? Well, a combination of bad luck and worse policies. The first step was when Hugo Chávez's socialist government started spending more money on the poor, with everything from two-cent gasoline to free housing. That may all seem like it's a good idea in general — but only as long as there's money to spend. And by 2005 or so, Venezuela didn't have any."
Chavez had the good fortune to die just before the grim reaper showed up on Venezuela's doorstep. According to policy specialist Jose Cardenas:
"What began as a war against the 'squalid' oligarchy in order to build what he called '21st-century socialism' — cheered on as he was by many leftists from abroad — has collapsed into an unprecedented heap of misery and conflict."
Maduro is doubling down on the failed Chavismo economic and social policies that have contributed to an inflationary crisis not seen since the days of the 1920's Weimar Republic in Germany, when the cost of a loaf of bread was a wheelbarrow full of cash.
Demonstrations and public cries for food are the unpleasant evidence of a once-prosperous society being torn apart by the very largess that marked its utopian ideals less than a decade ago.
There are dire reports of people waiting in supermarket lines all day, only to discover that expected food deliveries never arrived and the shelves are empty.
In desperation, some middle class families have organized online barter clubs as helpless citizens seek to trade anything for diapers and baby food, powdered milk, medicines, toilet paper and other essentials missing from store shelves or available only on the black market for double and triple already impossibly inflated prices..
There are horrific tales of desperate people slaughtering zoo animals to provide their only meal of the day. Even household pets are targeted as a much-needed source for food. This is a desperate time for a desperate people.
As things continue to worsen, President Maduro, unfortunately, is doubling down on the proven failed policies and philosophies of "Bolivarian Socialism," while diverting attention away from the crisis — pointing fingers at so-called "enemies" of Venezuela such as the United States, Saudi Arabia and others.
Read More @ Gatestoneinstitute.org
Help us spread the ANTIDOTE to corporate propaganda.

Please follow SGT Report on Twitter & help share the message.