by Anna Scanlon, Natural Society: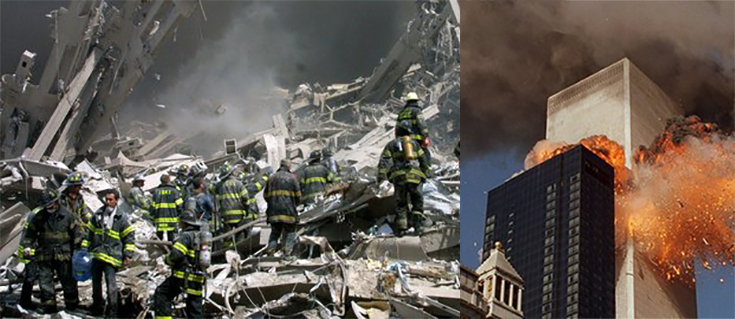 A recent report on 9/11 responders has found that many of these individuals are suffering from numerous mental health issues, including dementia (or are showing signs that they will develop it as they age). Doctors and researchers are astounded by this discovery, especially because the average age of those who participated in the study was only 53. These disorders are most often diagnosed in those over the age of 70, which prompted researchers to call the results of their study "staggering." [1]
According to the report, which was a joint effort between several American and British institutions, 12% of first responders have classic symptoms of post-traumatic stress disorder, or PTSD, or some other form of cognitive impairment. The results were published in Alzheimer's & Dementia: Diagnosis, Assessment & Disease Monitoring. [2]
Of 818 people who participated in the study, 104 of them showed signs of a cognitive impairment and 10 were thought to have dementia. When researchers applied the statistics of their study to the 33,000 first responders, they believe around 5,000 could suffer from cognitive impairments and 800 might currently suffer from dementia. This number could also grow over time.
The study states:
"Thousands of responders who helped in search, rescue, and clean-up efforts after the World Trade Center were exposed to an extraordinary array of psychological traumas and toxic exposures. Although few were physically injured by their efforts, many responders witnessed the disaster or death and dismemberment of others, helped civilians flee, lost colleagues in the tower collapse, and dug through debris to search for survivors."
The study also suggests that 1/5 of those involved in response efforts developed PTSD, which is similar to what many war veterans face.
Read More @ NaturalSociety.com
Help us spread the ANTIDOTE to corporate propaganda.

Please follow SGT Report on Twitter & help share the message.