by Michael Thomas, State of the Nation: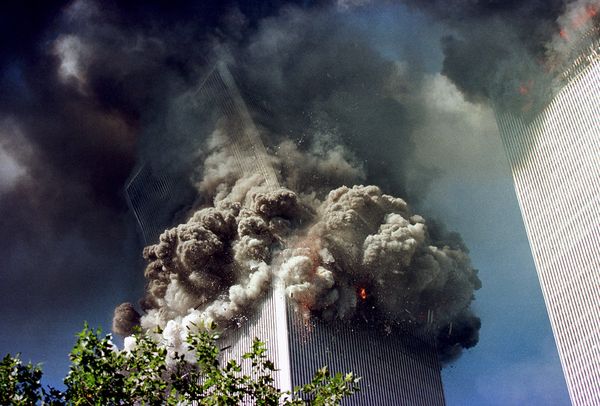 Once again the Architects & Engineers for 9/11 Truth (A&E) have produced an indisputable white paper which exposes the official NIST Report as a deliberate coverup. This authoritative document reveals so much fraudulent data and fake science, so many fabricated theories and false conclusions, that NIST will never be taken seriously again.
When over two thousand architects and engineers coalesce around the notion that the US Federal Government has perpetrated such a fraud on the American people, there exists an immediate mandate to fully investigate the 9/11 terrorists attacks.  Numerous high integrity investigations have now shown that the government used taxpayer money to purposefully fabricate the 9/11 Commission Report[1].  The bogus NIST Report is just one of several which was concocted to deceive the American people regarding the most destructive and murderous terrorist attacks ever committed on US soil.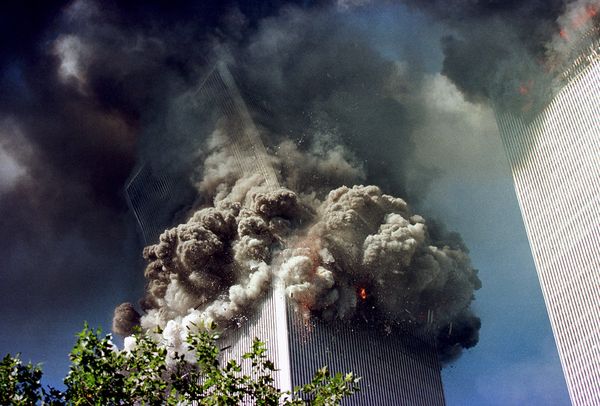 The following table of contents from the recently released A&E white paper offers a quick glance at some of the most serious factual errors and omissions contained in the NIST Report.  Detailed explanations of each bullet point delineated below can be found at the following link: 'Official' NIST Report Shattered by Architects & Engineers for 9/11 Truth White Paper
The above referenced 25 "points of invalid and/or insufficient scientific explanation" have been introduced in the A&E white paper as follows:
"Below is a series of twenty-five provable points which clearly demonstrate that the reports produced by the National Institute of Standards and Technology (NIST) on the destruction of the World Trade Center (WTC) were unscientific and fraudulent. Therefore NIST itself – including its lead authors, Shyam Sunder and John Gross – should be investigated."

Areas of Specific Concern in the NIST WTC Reports

Table of Contents

WTC 7 – THE THIRD SKYSCRAPER 

OMISSION OF GIRDER STIFFENERS SHOWN ON FRANKEL DRAWING #9114
OMISSION OF THREE LATERAL SUPPORT BEAMS ON THE 13TH FLOOR G3005 BEAM
WTC 7 COLLAPSE AT FREE-FALL ACCELERATION IS NOT EXPLAINED
VIDEOS OF THE COLLAPSE OF WTC 7 BETRAY NIST'S COMPUTER MODEL
CLAIMS OF INVESTIGATING CONTROLLED DEMOLITION WITHOUT TESTING FOR EXPLOSIVE RESIDUES
CHANGES OF STATEMENTS ON COMPOSITE BEAMS AND SHEAR STUD USE BETWEEN DRAFTS
REFUSING OF FOIA REQUESTS 

ALL THREE BUILDINGS 

NEGLIGENCE IN SALVAGING STEEL 
IGNORING THE RESULTS OF FEMA 403, APPENDIX C 
INVOLVEMENT IN NOT SAVING STEEL FOR INVESTIGATION 
FIRE SIMULATIONS AND DURATIONS ARE EXAGGERATED
NO DISCUSSION OF THE MOLTEN METAL FOUND IN THE RUBBLE OF THE THREE COLLAPSED BUILDINGS. 8
REFUSAL TO TEST FOR EXPLOSIVE RESIDUE 
FAILURE TO FOLLOW STANDARD FIRE INVESTIGATION PROTOCOL 

THE TWIN TOWERS

STRIPPING OF THE FIRE PROOFING IS EXAGGERATED
PRE-COLLAPSE STEEL TEMPERATURES ARE EXAGGERATED 
TESTED FLOOR ASSEMBLIES DID NOT FAIL 
INITIATION OF COLLAPSE – "INWARD BOWING" WAS INDUCED ARTIFICIALLY
COLUMN STRESS DUE TO LOAD REDISTRIBUTION IS NOT SUFFICIENT TO CAUSE FAILURE
NO EXPLANATION GIVEN FOR HORIZONTAL PROPAGATION OF COLLAPSE 
WTC 1 TILT OCCURRED AFTER SYMMETRICAL COLLAPSE FOR AT LEAST TWO STORIES
NO JOLT – CONTINUOUS ACCELERATION OF COLLAPSE WAS IGNORED
NO PILE DRIVER IS OBSERVED IN VIDEOS 
COLUMN LOADS WERE CALCULATED FOR WORST CASE, NOT ACTUAL IN-SERVICE LOADS
MOLTEN METAL OBSERVED POURING OUT OF THE CORNER OF WTC 2 REMAINS UNRESOLVED[2]
Each one of the 25 problem areas listed above stands as a serious assault on the government's official narrative.  Many of them serve to outright disprove some of the most critical of the NIST Report claims.  All taken together it can now be stated categorically that the causes of the World Trade Center building collapses are not what the 9/11 Commission Report delineated.  Therefore, the only irrefutable conclusion is that the Bush Administration coordinated a premeditated coverup, after executing what amounts to a classic "inside job".
Evidence And Testimony Points To A US Federal Government Conceived, Coordinated And Covered Up 9/11 False Flag Operation
Because of the number and profundity of the falsified claims and fictitious findings contained in the NIST Report, there can only be one conclusion: That the US Federal Government coordinated and participated directly in the 9/11 terrorist attacks.  This only remaining and most reasonable deduction has been since corroborated by many credible witnesses.  Experts and authorities inside and outside government have presented their evidence and offered their testimony clearly demonstrating US Government involvement.
In light of these revelations, perhaps it is time to heed the recommendations of the editor of this extremely consequential white paper.  As follows:
"In recent years, various members of the AE911Truth team have been working on a white paper titled "Areas of Specific Concern in the NIST WTC Reports." Last month they finally completed the document. Its 25 concise points offer the most convincing proof that the reports produced by the National Institute of Standards and Technology (NIST) on the September 11, 2001, destruction of the three World Trade Center buildings were unscientific and fraudulent. The authors of "The 25 Points" designed the document to provide material that would compel the convening of a grand jury. Whether or not a grand jury is ever impaneled in any jurisdiction, though, readers of this white paper have the duty and privilege of acting as a virtual grand jury in all jurisdictions. After weighing the evidence meticulously laid out in "The 25 Points," readers can, by their resulting actions, help determine whether there will one day be a new, fully funded, truly independent, wholly transparent, and unimpeachably honest investigation of 9/11."[2]
There are many who have gone much further than this suggestion. In light of the overwhelming amount of evidence that proves — scientifically, anecdotally and circumstantially — that the US Federal Government perpetrated the 9/11 attacks as a calculated false flag operation, a new investigation must be commenced. In addition to a new 9/11 Presidential Commission being established, Congressional hearings must be initiated post haste. Likewise, a special prosecutor must be appointed by the Obama Administration if the current government is to retain even a modicum of credibility.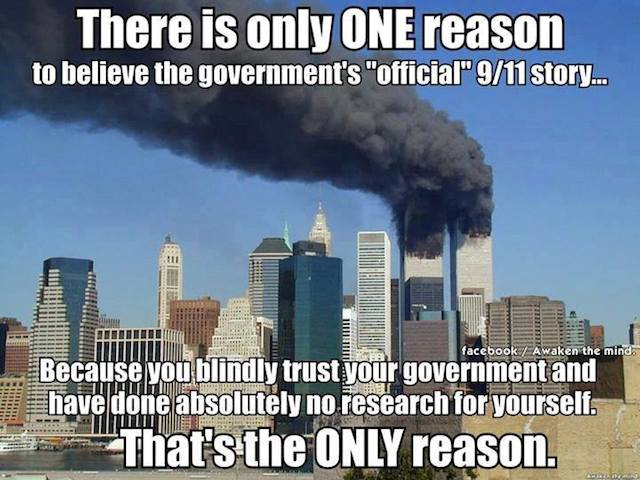 Crime of the Millennium = Historic Failure of Government
The US Government-sponsored 9/11 attacks on its own citizenry represent not only unrivaled crimes against America, they also represent crimes against humanity. Particularly because of the number of wars[3], which have been predicated on this false flag operation, must these crimes against the people of the world be prosecuted within the International Court of Justice at the Hague.  The government crimes of 9/11 ought to be further prosecuted within the realm US Common Law, since the current US Criminal Justice System appears to be unable to faithfully carry out its statutory duties on behalf of the American people.
In the end, 9/11 will go down in world history as perhaps the greatest deception by a government ever committed against a nation.  Not only was it a gross violation of the public trust and profound breach of the social contract, it represents an unparalleled and unprecedented failure of government on every level.  A careful analysis of the public record clearly indicates that government officials at the federal, state, county and municipal levels were complicit by their actions and inactions on 9/11/01.
Read More @ Stateofthenation2012.com
Help us spread the ANTIDOTE to corporate propaganda.

Please follow SGT Report on Twitter & help share the message.