by Patrick Howley, Breitbart: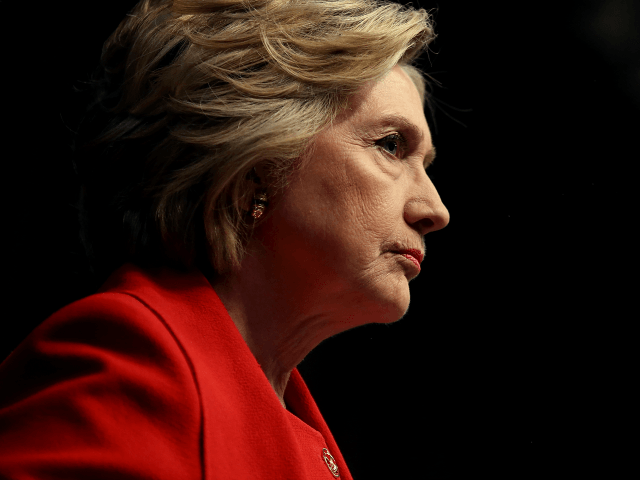 WASHINGTON, D.C. – The Obama administration's State Department expressed confusion and concern about Freedom of Information Act requests involving Hillary Clinton's missing emails from her tenure as Secretary of State.
Newly obtained emails provided to Breitbart News by Judicial Watch show administration officials discussing the email problem and the Clinton Foundation as early as 2013, more than a year before the State Department sought to obtain Clinton's emails.
On August 7, 2013, State Department official Margaret Grafeld wrote to Department officials Sheryl Walter and John Hackett with the subject line "Fw: IPS significant FOIA Report."
"… Finally, John, you mentioned yesterday requests for Secretary Clinton's emails; may I get copies, pls and thx," Grafeld wrote.
Walter then wrote to State Department program analyst Geoffrey Hermesman, asking, "… Geoff, can you get a copy of all requests related to Clinton's emails?"
Hermesman replied, "A search of the F2 database identified 17 FOIA cases that contain Clinton in the subject line and can be further construed as requests for correspondence between the Secretary and other individuals and/or organizations. Of these, four specifically mention Emails or Email accounts."
State Department FOIA division chief Karen Finnegan then wrote to Walter, saying, "Sheryl: To follow-up on my early response, Cristina is handling the Judicial Watch case, CA No. 2013-772 (DDC) (J. Kollar-Kotelly), that seeks access to all communications (including e-mail) between the Department and President Clinton and/or his foundation regarding clearing his speeches [Redacted]."
Judicial Watch president Tom Fitton said, "These new emails suggest that the Obama State Department knew about the Clinton email problem at least three years but covered it up. Any criminal investigation of the Clinton email scandal must include officials in the Obama administration."
Help us spread the ANTIDOTE to corporate propaganda.

Please follow SGT Report on Twitter & help share the message.