by Jennifer Stanley and Liwen A. Mah, Fenwick: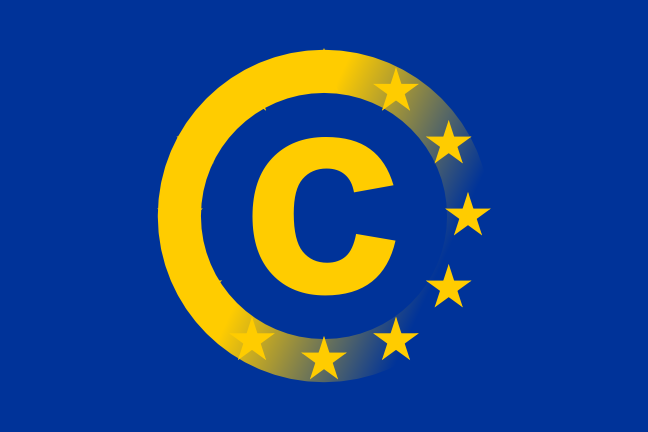 The Court of Justice of the European Union ruled on September 8, 2016 that websites that merely link to infringing material (instead of copying it) can be liable for copyright infringement. If this decision, GS Media BV v. Sanoma,1 stands, it threatens to disrupt common practices on a wide variety of websites and social media platforms.
Many Clients Have Assumed That Merely Linking to Material Will Not Expose Them to Liability for Copyright Infringement.
One of the powerful features of the web is the ability to have one website link to material on another website or server. While many links are to material or pages on the same website or server, it is common to link to third parties' material. For consumer-facing companies, linking to third party material has also grown popular through social media.
In some instances, it may not be obvious to the viewer whether the material (for example, a photograph or video) that appears through a website is an actual copy of the material or just a link to it.
As the web has matured, many companies have come to believe that linking instead of copying is unlikely to make them liable for copyright infringement, regardless of whether the linked material is authorized by the copyright owner or not. In the United States, copyright owners have claimed infringement by defendants who have linked to or framed their material on the defendants' own websites. But no court in the United States has squarely held that mere linking is copyright infringement.2
In Kelly v. Arriba Soft Corp., 336 F.3d 811 (9th Cir. 2003), the Ninth Circuit held that a search engine's linking to third party photographs while showing smaller "thumbnail" images with the search results was fair use. Among other reasons, the links were not for the purpose of replacing  photographs in the marketplace. If anything, the links would lead people to photographer's works. The court did not decide, however, that all links or links that show full-size images would escape liability for copyright infringement.
Four years later, the Ninth Circuit again considered the copyright implications of linking.Perfect 10, Inc. v. Amazon.com, Inc., 508 F.3d 1146 (9th Cir. 2007). Plaintiff Perfect 10, which owned pictures of naked women, claimed that defendant Google's search engine infringed by linking to unauthorized copies of those pictures on third party websites. The Ninth Circuit emphasized that Google computers did not store copies of the plaintiff's photographs:
Instead of communicating a copy of the image, Google provides HTML instructions that direct a user's browser to a website publisher's computer that stores the full-size photographic image. Providing these HTML instructions is not equivalent to showing a copy. First, the HTML instructions are lines of text, not a photographic image. Second, HTML instructions do not themselves cause infringing images to appear on the user's computer screen. The HTML merely gives the address of the image to the user's browser. The browser then interacts with the computer that stores the infringing image.
Id. at 1161. The court held that this linking could not constitute direct infringement under copyright law even if some viewers of the web page might be confused about who owns the linked material.
Importantly, the Ninth Circuit in Perfect 10 did not decide whether the linking was contributory infringement and remanded the question for further proceedings. "One infringes contributorily by intentionally inducing or encouraging direct infringement… and infringes vicariously by profiting from direct infringement while declining to exercise a right to stop or limit it . . . ." MGM Studios, Inc. v. Grokster, Ltd., 545 U.S. 913 (2005). "Google could be held contributorily liable if it had knowledge that infringing Perfect 10 images were available using its search engine, could take simple measures to prevent further damage to Perfect 10's copyrighted works, and failed to take such steps."Perfect 10, 508 F.3d at 1172. As to vicarious infringement, regardless of whether Google profited from the links, the Ninth Circuit held that Google was not vicariously liable because it had no power to stop the infringement. Moreover, "[w]ithout image-recognition technology, Google lacks the practical ability to police the infringing activities of third-party websites." Id. at 1174.
The law in Europe has been less uniform, but many decisions have supported linking as not being copyright infringement. For example, in 2003, a German court decided that German copyright law permitted listing a link that does not reproduce, distribute, or communicate the other party's content. Holtzbrinck v. Paperboy, I ZR 259/00 (Fed. Ct. Justice (BGH) 2003). The European Court of Justice later decided that inline linking (that is, where the viewer would see publicly available third party material on the webpage) is not copyright infringement because the linking is not communicating the material to a "new public" that did not already have the ability to view the material online. ECJ, Svensson, and Others v. Retriever Sverige AB, Case C-466/12 (ECJ Feb. 13, 2014) (links to articles), available at http://curia.europa.eu/juris/document/document.jsf?text=&docid=147847&pageIndex=0&doclang=EN&mode=req&dir=&occ=first&part=1&cid=7778; BestWater Int'l GmbH v. Michael Mebes and Stefan Potsch, Case C-348/13 (ECJ Oct. 21, 2014) (links embedding videos), available athttp://curia.europa.eu/juris/document/document.jsf?text=&docid=159023&pageIndex=0&doclang=DE&mode=lst&dir=&occ=first&part=1&cid=966527. The BestWater court explained that "embedding in a website of a protected work which is publicly accessible on another website by means of a link using the framing technology . . . does not by itself constitute communication to the public within the meaning of [the EU Copyright directive] to the extent that the relevant work is neither communicated to a new public nor by using a specific technical means different from that used for the original communication." Without communication to a new public audience, the link could not be infringement.
In light of the previous case law, many companies have assumed that linking to third party material poses little risk of infringement liability. But as explained below, theGS Media decision highlights the distinction between linking to material on a copyright owner's server (as in Kelly, Svensson, and BestWater) and linking to infringing material that is on a third party's server (as in Perfect 10).
Background of GS Media
The Dutch website GeenStijl publishes what it describes as "news, scandalous revelations and investigative journalism with lighthearted items and wacky nonsense." Playboy publishes original photos, most famously of scantily clad or nude women. In a 2011 article, GeenStijl linked to an Australian website, among others, that had obtained copies of Playboy photos that someone had leaked prior to their official publication by Playboy. Playboy aggressively sought the takedown of various websites that had copies of its photos. As these takedowns occurred, GeenStijl allegedly updated its webpage with links to other websites that still had copies of the Playboy photos available.
The GS Media Court Decides That Linking Can Constitute Copyright Infringement if the Linking Party Knows or Reasonably Could Have Known That the Linked-To Material Is Infringing.
The GS Media court (Europe's highest court of appeals) decided that GeenStijl could be liable under the relevant European copyright law, Article 3(1) of Directive 2001/29/EC of the European Parliament and of the Council of 22 May 2001.
In line with prior case law, the GS Media court acknowledged "that hyperlinks contribute to [the Internet's] sound operation as well as to the exchange of opinions and information in that network." The court also acknowledged the difficulty "for individuals who wish to post such links, to ascertain whether [a] website to which those links are expected to lead, provides access to works [that] the copyright holders… have consented to… posting on the internet." "Moreover, the content of a website to which a hyperlink enables access may be changed after the creation of that link, including the protected works, without the person who created that link necessarily being aware of it."
image: laquadrature.net
Help us spread the ANTIDOTE to corporate propaganda.

Please follow SGT Report on Twitter & help share the message.