by Michael Snyder, End Of The American Dream: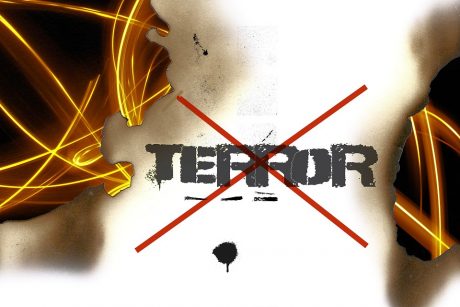 New York City, New Jersey and Minnesota were all hit by terror attacks within a 24 hour time period, and authorities are concerned that this may be the start of a fresh wave of terrorism in this country. Those that conduct acts of terror do so because they want to create fear and because they want attention. All three of these attacks accomplished those goals, but in particular the bombing in New York City's thriving Chelsea neighborhood instantly captured the attention of the entire nation. The following is how USA Today described the attack…
The explosion came just after 8:30 p.m. ET at 133 W. 23rd St., between Sixth and Seventh Avenue in a neighborhood known for its vibrant nightlife. City officials said police located the explosive device in the street next to a trash bin. The explosion was so powerful it blew out the windows in a nearby building. The city's fire department said none of the victims had life-threatening injuries, but witnesses reported seeing victims cut by shrapnel, metal fragments and glass. All those injured were released from area hospitals by Sunday morning, according to New York Gov. Andrew Cuomo's office.

A second device believed to be a pressure cooker was found on West 27th Street, four blocks from the initial blast on West 23rd. The New York Police Department said it was safely removed by the bomb squad early Sunday.
Fortunately the second device did not go off, and at this point the city is on a high state of alert. Governor Cuomo has ordered 1,000 state troopers and National Guard soldiers into New York City, and authorities are determined to do all they can to prevent another attack from taking place.
According to some reports, the explosive devices were consistent with the kind of improvised explosive devices that are commonly used in Iraq, Afghanistan and elsewhere in the Middle East.
So that is at least one link to Islamic terror.
There also reportedly is surveillance video which shows the same man dragging a duffel bag to both locations where the explosive devices were placed. This is obviously a disturbing development, but the mainstream media is not telling us anything about the appearance of the man at this point. For example, this is what CNN is reporting…
Surveillance video from Saturday shows a man dragging what appears to be a duffel bag with wheels near the site of the explosion on West 23rd street about 40 minutes before the blast, according to multiple local and federal law enforcement sources. Video shows the same man with what appears to be the same duffel bag on West 27th street about 10 minutes later, multiple law enforcement sources said.

In the video, the man leaves the duffel bag where police later found an unexploded pressure cooker. After he leaves, the video shows two men removing a white garbage bag believed to contain the pressure cooker from the duffel bag and leave it on the sidewalk, according to a senior law enforcement official and another source familiar with the video.
So why not tell us what the man looked like?
Authorities could have millions of New Yorkers looking out for this guy. By bowing to the forces of political correctness, authorities are potentially putting more lives in danger.
What we do know is that a letter was found with the second explosive device, and at least a part of that letter was written in Arabic…
In another new wrinkle, a hand-written letter, a portion of which is in Arabic, was found inside a plastic bag that held the second device, sources said.

Cops were interviewing two men who claim to have spotted a potential person of interest in the case, sources said.

The witnesses were dining at the Krush bar and grill on 32nd Street about a half-hour before the 8:30 p.m. Saturday explosion when they saw an Arab-looking man who was carrying a suitcase and appeared out of place, sources said.
Read More @ EndOfTheAmericanDream.com
Help us spread the ANTIDOTE to corporate propaganda.

Please follow SGT Report on Twitter & help share the message.