by Michael Snyder, End Of The American Dream: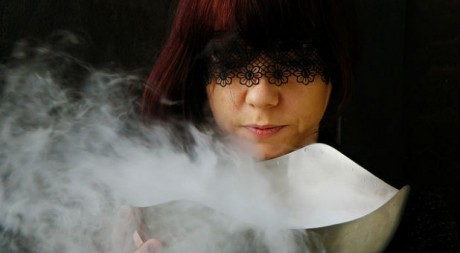 A dramatic spiritual paradigm shift is taking place in the western world. At the end of last week, I discussed the fact that more Americans than ever before appear to be turning away from the Christian faith, and this is particularly true among our young people. And while it is undeniable that atheism and agnosticism are both growing rapidly, it is also important to point out that other faiths are on the rise in the western world at the exact same time that Christianity is shrinking. If you are a Christian, what you are about to read should concern you greatly.
Let's start with witchcraft. It has been estimated that Wicca (one very popular form of witchcraft) is now the fastest growing faith in America. Books and movies featuring Harry Potter and others that use "magic" for good have fueled a tremendous amount of interest in the dark arts these days. Just consider the following excerpt from a Salon article that was published earlier this month…
Stores specializing in metaphysical sundries (think ritual candles, blended oils, sacred herbs) like Spellbound Sky and House of Intuition in Los Angeles, while not brand-new, are suddenly crowded. In Brooklyn, Witches of Bushwick has evolved from a venue on the underground party circuit to a social collective that celebrates witchcraft as a feminist art and collaborates with fashion companies like Chromat. Of course, for those who prefer whipping up potions at home, several new witch- and occult-themed subscription boxes deliver the magical arts to the doorstep.
And social media has enabled young people interested in magic to connect with one another in a way that we have never seen before. Here is more from Salon…
Check social media: A search for #witch on Instagram yields about 2,375,000 posts — whereas one for #kardashian scores only 1,630,000. Search next time at a boutique: Tarot decks are coming back in high style, thanks to retailers like the Wild Unknown — its artful cards are in stores across the country, from upscale meccas like ABC Home in New York City to indie hot spots like Skylark in Venice Beach, California. K-Hole was right, "mysticore" is the new norm.
Yes, there are still many more Christians than witches in America.
But the ranks of those that are into the occult are growing very quickly – especially among our young people – and in many churches on Sunday morning you will be fortunate to find even a handful of young adults.
Meanwhile, Islam is on the rise in the western world as well. Much of this is due to immigration, and new mosques are springing up all over the United States and Europe.
As Islam gains ground, there has been a concerted effort in some quarters to bring Christianity and Islam together. This movement has become known as "Chrislam", and in recent years we have seen some things that many of us never imagined that we would ever see in the Christian world.
For example, earlier this year the General Assembly of the Presbyterian Church USA was opened with a prayer offered to Allah…
"Allah bless us and bless our families and bless our Lord. Lead us on the straight path – the path of all prophets: Abraham, Ishmael, Isaac, Moses, Jesus, and Muhammad."

These were the words that rang out over the congregation at The General Assembly of the Presbyterian Church, USA meeting in Portland, Oregon. Wajidi Said, co-founder of the Muslim Education Trust, led the attendees in the prayer to the Islamic deity, a move arranged by the Ecumenical and Interfaith ministry staff at the assembly.

The prayer was part of the "first order of business" during the meeting's opening session, a time dedicated to praying for those affected by the Orlando shooting that occurred just weeks before.
Read More @ EndOfTheAmericanDream.com
Help us spread the ANTIDOTE to corporate propaganda.

Please follow SGT Report on Twitter & help share the message.