by Pam Martens and Russ Martens, Wall Street On Parade: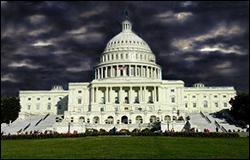 Yesterday the U.S. Olympic Committee released a statement apologizing "to the people of Brazil" for what it appears to concede was a trumped up story by four U.S. athletes about being robbed at gunpoint. The statement from the USOC characterized the alleged "robbery" as follows: "They stopped at a gas station to use the restroom, where one of the athletes committed an act of vandalism. An argument ensued between the athletes and two armed gas station security staff, who displayed their weapons, ordered the athletes from their vehicle and demanded the athletes provide a monetary payment."
The USOC added:
"The behavior of these athletes is not acceptable, nor does it represent the values of Team USA or the conduct of the vast majority of its members."
Our first epiphany that America was in trouble on the issue of lying about matters large and small came in 2006. It was a seemingly small matter.
We were browsing in a plant nursery in the Northeast and noticed that several dozen containers of Purple Fountain Grass were sitting in the perennial plant section instead of with other annuals where they belonged. We walked over to the young nursery manager and mentioned the mistake. His spontaneous quip has been seared on our brains every since. He said: "If the President can lie, so can I."
That was during the presidency of George W. Bush, where he took the nation to war with Iraq on the basis that it had "weapons of mass destruction," which it did not.
Today, the United States faces a Presidential election in less than three months where the two major party candidates for the highest office in the land have repeatedly lied to the American people about critical issues. They know they have lied, the American people know they have lied, and yet they are not disqualified from the most critical post in the world: Commander in Chief of a nation with 7,000 nuclear warheads. Important, powerful people can now lie with impunity in the United States of America – and that arrogance is trickling down to the next generation.
Read More @ WallStOnParade.com
Help us spread the ANTIDOTE to corporate propaganda.

Please follow SGT Report on Twitter & help share the message.