by Pam Martens and Russ Martens, Wall Street On Parade: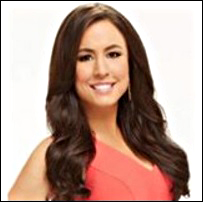 On Monday, Andrea Tantaros, a Fox News host, became the latest in a growing drumbeat of voices charging Fox News with tolerating and condoning a hostile work environment for women that "operates like a sex-fueled, Playboy Mansion-like cult, steeped in intimidation, indecency, and misogyny," according to the lawsuit Tantaros filed in New York State Supreme Court.
Tantaros charges in the lawsuit that she was sexually harassed by Roger Ailes, who recently stepped down as Fox News CEO, while he ran an intimidation campaign against her through his public relations department. This is the second lawsuit to be filed against Ailes by Fox News women in as many months. In July, Gretchen Carlson went public with similar charges against Ailes in a high-profile lawsuit. According to the Washington Post, Carlson's lawyers have received reports from more than 20 women that "they were harassed by Ailes during his long career in television, dating as far back as the mid-1960s."
One of those women, Laurie Luhn, went on the record with Gabriel Sherman of New York Magazine. Luhn told Sherman that "she had been harassed by Ailes for more than 20 years, that executives at Fox News had known about it and helped cover it up, and that it had ruined her life." Sherman reported that he was able to independently corroborate key details in Luhn's account as well as viewing a $3.15 million severance agreement that was paid to Luhn in exchange for "iron-clad nondisclosure provisions."
"Iron-clad nondisclosure provisions" is the stock and trade of Wall Street powerhouse law firm, Paul, Weiss, Rifkind, Wharton & Garrison, which has been handling fraud charges against the serially charged Wall Street bank, Citigroup, for decades. (See our previous report on Paul Weiss here.) Paul Weiss was brought into the Ailes matter to conduct an internal investigation by Fox News parent, 21st Century Fox.
Paul Weiss also has a history of being charged with corporate bias in the way it conducts those internal investigations of sexual assault and/or sexual harassment claims. Two such charges have already emerged against Paul Weiss in the Ailes/Fox News matter. On August 2, Lloyd Grove of The Daily Beast reported that an attorney for former Fox News anchor Laurie Dhue had released a statement criticizing Paul Weiss over its internal investigation. The attorney, Bruce Schaeffer, stated the following:
Read More @ WallStOnParade.com
Help us spread the ANTIDOTE to corporate propaganda.

Please follow SGT Report on Twitter & help share the message.