by Wolf Richter, Wolf Street:
The short sellers are coming: "a money-laundering-induced market."
The Canadian province of British Columbia may have gotten what it asked for in instituting the now notorious 15% transfer tax on home purchases involving foreign investors.
Benchmark prices of Vancouver still exhibit astounding year-over-year increases, with apartment prices up 27% and detached house prices up 38%, now at C$$1,578,300. But overall sales plunged to 3,226 homes, down 27% from the record in June and down 19% from a year ago.
"This is the first time since January 2016 that home sales in the region have registered below 4,000 in a month," admits the Real Estate Board of Greater Vancouver. While apartment sales dropped "only" 7% year-over-year, sales of detached homes plummeted 31%!
And it's spreading beyond Vancouver. For example, housing-refugees make their way to the Fraser Valley, which borders Metro Vancouver. The formerly bucolic and more affordable Langley Township is now highly developed and getting more so: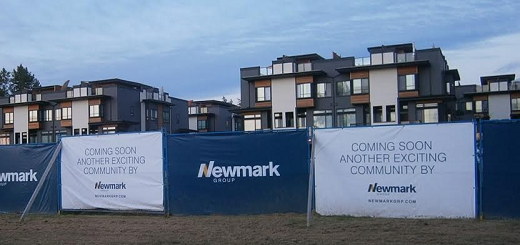 Prices have soared in the Fraser Valley. In July, the benchmark price of an apartment jumped 25% year-over-year (to C$240,000), according to the Fraser Valley Real Estate Board. The benchmark price of a townhouse soared 34% (to C$408,200). And the benchmark price of a single-family detached home skyrocketed a breath-taking 42% to C$881,400. These price increases put even Vancouver to shame.
But in the Fraser Valley too, sales in July (1,962 units) hit the wall: down 31% from June, and down 10% year-over-year.
So let's talk more about that 15% tax on non-Canadian buyers of real estate, the result of an early-July emergency session of British Columbia's provincial government.
Coming to the fore are stories of realtors and sellers alike finding ways of getting around the tax: Could the realtor Carolyn Chen be related to the seller Eddie Chen, who increased the list price by 15% about 2 weeks ago?
"The seller will compensate the qualified buyer with the additional 15% transfer tax," the ad below says. "Qualified" in this case means non-Canadian; the original description spelled it out more blatantly: "Foreign National buyers get 15% off listing price!"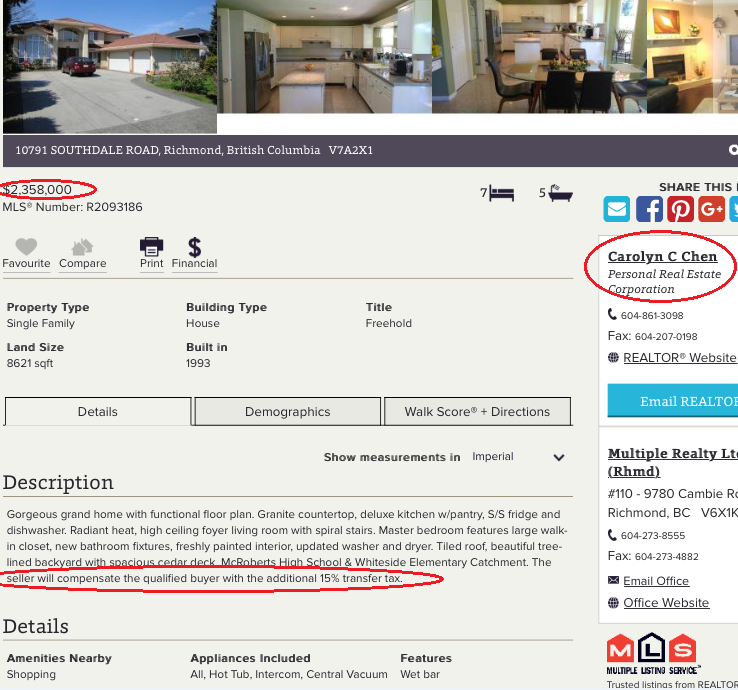 It's easy to understand the foreign buyer's penchant for properties in Metro Vancouver, like Richmond. Among the attractions: it's only a plane ride away from pollution, and a command of English is not necessary: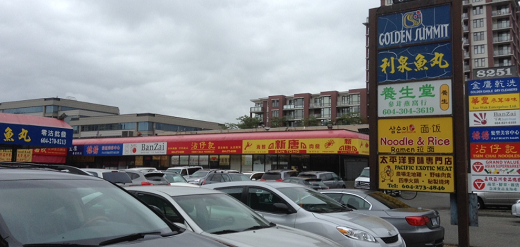 So the 15% tax becomes merely the price of doing business or maintaining capital in an ever-devaluing currency. It certainly doesn't put profit out of reach if 30%+ increases continue… Though we know past performance is no guarantee of future results, the Vancouver housing market time and again has defied the bears prophesying the coming bust.
Help us spread the ANTIDOTE to corporate propaganda.

Please follow SGT Report on Twitter & help share the message.