by Pam Martens and Russ Martens, Wall Street On Parade: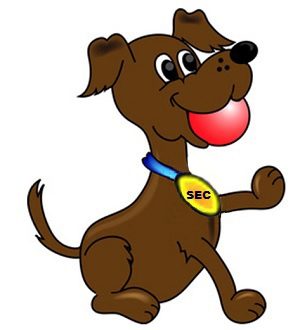 A dubious search engine company trading over-the-counter on Wall Street, with a felon as a "General Design and Marketing Strategist" who was banned from the industry for previous stock frauds, and with the craziest SEC filings and disclosure documents you'll ever read in your lifetime, was finally halted from trading yesterday by the SEC – but only after reaching a market value of $35 billion.
The SEC said in its announcement of the trading halt of the company, NeuroMama, Ltd., Inc., that it had "concerns" about "the identity of the persons in control of the company's operations and management, false statements to company shareholders and/or potential investors that the company has an application pending for listing on the NASDAQ Stock Market, and potentially manipulative transactions in the company's stock."
Yesterday's SEC statement simply does not do justice to the insanity of what has been going on under its nose while it was engaging in a polite letter writing campaign with the company in a futile attempt to obtain granular operational details.
The SEC had plenty of warnings that things were amiss at NeuroMama. On September 2, 2014, Edward Schneider, a Certified Financial Analyst, reported at Seeking Alpha that NeuroMama's General Design and Marketing Strategist (which sounds a lot like a stock promoter to Wall Street veterans) was Vladislav Steven Zubkis, who had previously been barred by the SEC from association with any broker or dealer or offering of penny stocks because of his past schemes that "generated more than $12 million in illegal proceeds." A bizarre disclosure on NeuroMama's web site takes the reader through a 68-page narrative of how Zubkis is now on a charitable mission for children, to the eventual disclosure that subsequent to his bar by the SEC, Zubkis went to prison for five years. Zubkis's take on why he went to prison is far different than what prosecutors alleged at the time.
Read More @ WallStOnParade.com
Help us spread the ANTIDOTE to corporate propaganda.

Please follow SGT Report on Twitter & help share the message.