by Pam Martens and Russ Martens, Wall Street On Parade: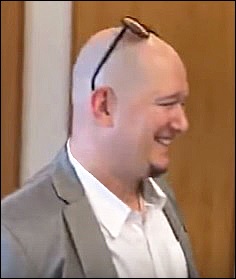 On Friday, July 1, just ahead of the long Fourth of July weekend, a happy, exuberant process server, 38-year old Shawn Lucas of One Source Process, served a lawsuit at the Democratic National Committee headquarters in Washington, D.C. The lawsuit was filed on behalf of Senator Bernie Sanders' supporters and named the DNC and its then Chair, Debbie Wasserman Schultz, as defendants. It leveled the following serious charges: fraud, negligent misrepresentation, deceptive conduct, unjust enrichment, breach of fiduciary duty, and negligence.
The suit seeks class action status and was filed in the Federal District Court in the Southern District of Florida. (Wilding et al v DNC Services Corporation and Deborah 'Debbie' Wasserman Schultz; Case Number 16-cv-61511-WJZ).
A video of the service of process (see embedded video below) shows Shawn Lucas saying he was "excited" and "thrilled" to be the process server on this lawsuit, later in the video equating it to his "birthday and Christmas" rolled into one. A month later, Lucas was found dead on his bathroom floor. A cause has yet to be announced.
As of this writing, we could find no mainstream newspaper or wire service that has reported on the troubling death of Shawn Lucas. The original YouTube video, however, has skyrocketed from 32,000 views to more than 350,000 views as of this morning. The flurry of angry comments below the video are suggesting there is some form of Hillary Clinton hit squad in operation.
According to the official report from the Metropolitan Police Department in Washington, D.C., officers Kathryn Fitzgerald and Adam Sotelo responded to a 911 call from the girlfriend of Lucas, Savannah King. The officers arrived "at 1913 hours," or 7:13 p.m. on the evening of Tuesday, August 2. The report states that Lucas was "laying unconscious on the bathroom floor" and that "DCFD Engine 9 responded and found no signs consistent with life."
Read More @ WallStOnParade.com
Help us spread the ANTIDOTE to corporate propaganda.

Please follow SGT Report on Twitter & help share the message.