by David Stockman, David Stockman's Contra Corner: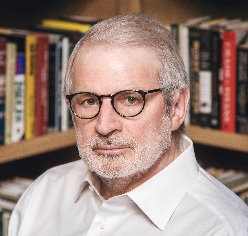 …..Donald Trump is absolutely correct that China is a great economic menace. But that's not owing to incompetence at the State and Commerce Departments or USTR in cutting bad trade deals.
Nor is it even primarily due to the fact that China egregiously manipulates it currency, massively subsidizes its exports, wantonly steals technology, chronically infringes patents and hacks propriety business information like there is no tomorrow.
If that were the extent of China's sins, a new sheriff in the White House wielding a big stick and possessing a steely backbone—-attributes loudly claimed by The Donald—-might be able to reset the game. After hard-nosed negotiations, he might even obtain a more level and transparent playing field, thereby eventually reducing our current debilitating $500 billion import trade with China and retrieving at least some of the millions of jobs which have been off-shored to the far side of the planet.
But as we demonstrated in Chapter 5, the world fundamentally changed in the early 1990s when Mr. Deng and Chairman Greenspan jointly initiated the present era of Bubble Finance. The latter elected to inflate rather than deflate the domestic US economy and to thereby export dollar liabilities in their trillions to the rest of the world.
At the same time, having depreciated the yuan by 60%, Mr. Deng discovered that to keep China's nascent export machine booming he needed to run the printing presses in the basement of the People Bank of China (PBOC) red hot, thereby sopping up the massive inflow of Greenspan's dollars and keeping China's exchange rate pegged to the US dollar.
So doing, Beijing kept domestic wages and prices cheap and turned China into an export powerhouse by draining its vast rice paddies of history's greatest warehouse of untapped industrial labor. In fact, in less than two decades it mobilized more new industrial workers than had existed in the US, Europe and Japan combined at the time in the early 1990s when Mr. Deng proclaimed that it was glorious to be rich.
Unfortunately, that wasn't the half of it. Greenspan's dollar profligacy was inherently contagious. By the 1990s, the governments of most of the developed world were run by statists and socialists who were loath to see their exchange rates soar in the face of Greenspan's epic flood of surplus dollars.
So rather than harvesting social gains from the cheap American exports Greenspan had on offer, the new ECB and the BOJ reciprocated with monetary expansion designed to keep their exchange rates down and protect domestic industries and labor .
Old fashioned economists were wont to call this a race to the currency bottom, and surely it was that. But what it really did was unleash a global tsunami of credit expansion and an economic race of another sort. Namely, to today's nearly universal malady of Peak Debt.
As we documented earlier, the combined central banks of the world have expanded their balance sheets from $2 trillion to $21 trillion or by 10X during the past two decades. So doing they drove the price of credit and capital to the subterranean zones of economic history and rationality, but they did not abolish the laws of economics entirely.
To wit, the more you subsidize an economic resource, the more of it you get. That's what happened with credit and capital when China and its global supply chain ran their printing presses fast enough to keep up with the Fed and its DM world counterparts.
Read More @ DavidStockmansContraCorner.com
Help us spread the ANTIDOTE to corporate propaganda.

Please follow SGT Report on Twitter & help share the message.