by Pam Martens and Russ Martens, Wall Street On Parade: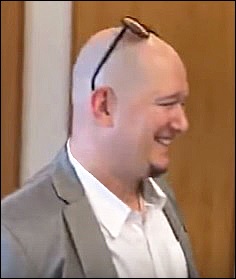 A politically connected law firm in Washington, D.C., Perkins Coie, may find itself in the embarrassing and reputation-damaging position of being named a co-defendant in a high profile case where it is the sole legal counsel of record for the defendants. The Federal lawsuit was brought by Senator Bernie Sanders' supporters against the Democratic National Committee (DNC) and its Chair, Debbie Wasserman Schultz, for overt acts to undermine the Sanders' campaign while boosting the prospects of Hillary Clinton as the Democratic Presidential nominee. Under the DNC's own bylaws, it must act in a fair and impartial manner to all Democratic candidates during the primaries.
After the lawsuit was filed, Wikileaks released almost 20,000 emails that had been hacked at the DNC by an unknown party. The emails buttressed the allegations in the lawsuit and created so much media notoriety against the DNC that Wasserman Schultz stepped down as Chair along with three other DNC executives whose emails were leaked. Multiple emails also show lawyers at Perkins Coie engaging in strategy that appears to benefit Clinton over Sanders.
Adding to the growing interest in the lawsuit, a 38-year old process server, Shawn Lucas, who served the lawsuit on the DNC at their Washington, D.C. headquarters on July 1, was found dead last Tuesday in his bathroom of still-to-be-determined causes. The Lucas death came just nine days after an attorney for the Sanders' plaintiffs, Jared Beck, released a YouTube video outlining the serious allegations it plans to make against Perkins Coie in court. In the video (embedded below), Beck reads from an email that had been sent to Perkins Coie on July 25, indicating that plaintiffs' lawyers anticipate the filing of a motion in the Federal Court case "to disqualify Perkins Coie LLP ('Perkins Coie') as defense counsel in this case. It has come to our attention that Perkins Coie appears to be a potential material witness and/or defendant in this case and, moreover, appears to have a potential disqualifying conflict of interest."
As of this writing, the Office of the Chief Medical Examiner for Washington, D.C. is not releasing the cause of death for Shawn Lucas. Prior to his death, Lucas had gained social media attention through a video released of the service of process. In the video, Lucas compares the serving of this lawsuit to his "birthday and Christmas" all rolled into one. He happily calls out to the DNC representative who eventually accepts the complaint, "Thank you so much, we'll see you in court." That video has now been viewed over 380,000 times.
Read More @ WallStOnParade.com
Help us spread the ANTIDOTE to corporate propaganda.

Please follow SGT Report on Twitter & help share the message.