by Michael Snyder, End Of The American Dream: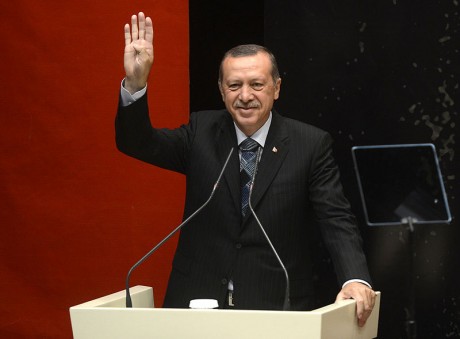 What just happened in Turkey? I have been thinking about this for a number of hours now, and I have narrowed it down to two options. Either this was the worst military coup in my entire lifetime, or it was staged. I will explain how I came to this conclusion below, but in any event the end result of this "coup" is that President Erdogan is even more popular and has consolidated power to an extent that is absolutely breathtaking. He already was essentially a dictator, but now this "coup" has sealed Turkey's fate and has pushed them even farther down the path toward becoming a radical Islamic state.
If you are going to conduct a military coup, the very first thing that should be on your list is to decapitate the current leadership structure. But even though hundreds were killed and approximately 1,400 people were injured during the short-lived conflict, not a single high ranking official was killed or captured.
I don't know if I have ever heard of a coup where that didn't happen. How do you not get a single high ranking official? Either the planners of this coup were completely incompetent, or it was fake. And yes, it is entirely possible that only a small portion of the military was involved and this effort represented the best that they could do to try to rescue Turkey from the grip of a ruthless dictator. Maybe they were hoping that once they lit a spark the public would rally to their cause.
But I don't know if I am buying that explanation. There are just way too many inconsistencies.
For instance, according to Reuters F-16s that were controlled by the opposition could have fired on Erdogan's plane and taken him out, but they didn't…
"At least two F-16s harassed Erdogan's plane while it was in the air and en route to Istanbul. They locked their radars on his plane and on two other F-16s protecting him," a former military officer with knowledge of the events told Reuters.

"Why they didn't fire is a mystery," he said.
To me, that simply defies a normal explanation.
In addition, soldiers that took part in the "coup" said "that they thought that they were taking part in military exercises"…
Soldiers arrested during a failed coup attempt in Turkey told interrogators that they thought that they were taking part in military exercises.

A group of 678 troops and 10 officers, headed by a colonel, was detained by authorities at Ataturk International Airport overnight.

During the interrogations, some of the soldiers claimed that, initially, they had no idea that they were taking part in an attempt to topple the government, thinking that it was just a military drill.

"Only when people began to climb on the tanks, we understood everything," the soldiers said, according to Hurriyet newspaper.
If this is true, then the soldiers were just as surprised as everyone else.
To me, this whole thing stinks. Either it was the worst military coup that I have ever seen in my lifetime, or it was a giant theater production.
In any event, President Erdogan is taking full advantage of it. His popularity in Turkey is now off the charts, and he is going to have power to do virtually anything he wants at this point…
Still, the coup appears to have boosted Erdogan's popularity. Clapping, singing and dancing, thousands of government backers celebrated the defeat of the coup in public squares in Ankara and Istanbul into the wee hours Sunday, bolstering support for the man who's led Turkey for over 13 years.

Erdogan's survival has turned him into a "sort of a mythical figure" and could further erode democracy in Turkey, said Soner Cagaptay, director of the Turkish research program at The Washington Institute.
Read More @ EndOfTheAmericanDream.com
Help us spread the ANTIDOTE to corporate propaganda.

Please follow SGT Report on Twitter & help share the message.