by Michael Snyder, End Of The American Dream: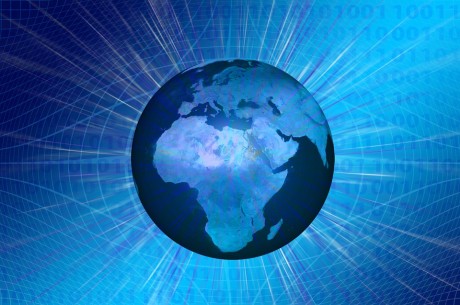 Have you noticed that the world seems to be going a little bit more crazy with each passing month? Here we are halfway through 2016, and the rot and decay that are eating at the foundations of civilized society seem to be rapidly gaining momentum. Every single day, all of us take certain things for granted as we go through our normal routines. For example, as you walk down the street you probably take it for granted that someone is not going to pull out a gun and try to shoot you. As members of a civilized society, we have come to expect that our fellow citizens will behave in a certain way. Unfortunately, the thin veneer of civilization that we have all come to rely upon is steadily evaporating all over the globe, and chaos, crime and violence are all on the rise.
Even the United States is becoming a lawless place. We saw this very clearly when the FBI magically cleared Hillary Clinton. We'll talk more about the deterioration of America later on in this article, but I would like to begin today by looking at what is going on in Brazil. The Olympics are about a month away, and things are so bad in Rio de Janeiro that police have put up a billboard for all of the tourists that are coming in that says "Welcome to Hell"…
The Olympic Games are 31 days away — and Rio de Janeiro is in crisis.

Violence is on the rise, and police officers are at loggerheads with the Rio state government after claiming they've not been paid for months.

The message from police to tourists is clear: We won't be able to protect you.

The state's police officers vented their anger Monday with a sign saying, "Welcome to Hell," outside Rio's main airport.
It may be hard to believe, but approximately 42,000 people are shot and killed in Brazil each year, and it has one of the highest homicide rates on the entire planet.
But it isn't just the violence that those traveling to the Olympics need to be concerned about. According to Weather.com, a "super bacteria" has been found in the city's waterways…
Lead researcher Renata Picao told CNN that a drug-resistant bacteria has entered the city's waterways from sewage coming from local hospitals, which is channeled into Guanabara Bay and eventually washes up on area beaches.

"I don't take my children to these beaches," Picao said. "We still need more studies to tell what would be the risk to human health of this exposure through the water."

According to the Associated Press, the Olympic sites on Guanabara Bay are tested daily for bacteria, and four of the five will not pose any problems, but also said the bay has shown astronomically high levels of viruses for which the state is not testing. Rio's waters were found to contain viruses up to 1.7 million more times hazardous than a beach in the U.S, CBS reports.
The water is so bad in Rio that the U.S. rowing team will actually use sewage-proof suits at the Olympics.
Yuck!
Meanwhile, things are even worse in Brazil's neighbor Venezuela. 47 percent of the population can no longer provide three meals a day for their families, people are hunting cats and dogs for food, and armed guards are being stationed on food trucks to keep the rioters and looters at bay. It is a full-blown economic collapse, and what is happening in Venezuela right now is eventually coming to America.
Over in Europe, they are dealing with a major sexual assault epidemic. Millions of refugees from the Middle East have poured into western Europe over the past couple of years, and the results have been nothing short of catastrophic. The latest incident to make global headlines comes from Sweden…
Over 20 girls between 12 and 18 years old told police they were sexually assaulted by a group of men during a music festival in Karlstad, Sweden.

Police are investigating "a score of cases in which young girls have been molested," Swedish Aftonbladet daily reported.

It said that the alleged attacks occurred during the "Putte i Parken" rock festival in Karlstad in Varmland County, despite enhanced police presence.
Read More @ EndOfTheAmericanDream.com
Help us spread the ANTIDOTE to corporate propaganda.

Please follow SGT Report on Twitter & help share the message.