by Julie Fidler, Natural Society: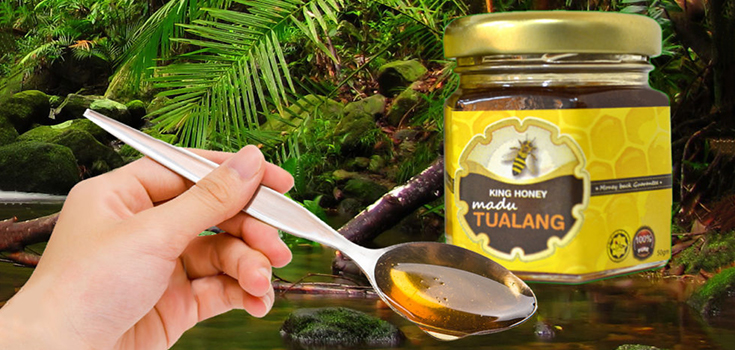 Have you ever heard of Tualang honey? It's a kind of honey that surpasses any honey you'd find in the grocery store, offering a plethora of health benefits. Tualang honey is like delectable medicine.
I don't know about you, but I never met a honey I didn't love. Now, I know you're supposed to limit your sugar intake, but honey is a deliciously sticky sweetener that actually comes with some health perks. But some honeys have more health benefits than others, of course. Not all honeys are created equal.
Tualang Honey is Risky Business
A highly prized healing potion in Malaysia, Tualang honey is a rare honey named for the trees in the rainforest from which it comes. It must be good, because people put their lives on the line to harvest it.
The bee that makes this type of honey builds its nests in the branches of tall Tualang trees measuring as high as 289 feet tall.
When the Malaysian rainforest blooms in spring, Asian honey bees, or Rock bees – Apis dorsata – make large, parabolic-shaped honey combs which hang from the high limbs of the Tualang trees. These bees are the largest honey bees in the world, and are about twice the size of the European honey bees you see in the United States.
During spring, a single Tualang tree can hold up to 100 hives, containing a combined weight of up to 992 pounds of honey.
Read More @ NaturalSociety.com
Help us spread the ANTIDOTE to corporate propaganda.

Please follow SGT Report on Twitter & help share the message.