by Dave Hodges, The Common Sense Show:
I think it is time to suspend my website and stop broadcasting my radio show. It would appear that I have been overreacting to my perception of a failed economy, a weakened military, a failed foreign policy, high unemployment, skyrocketing levels of corruption, and extreme violoent crime in America's 50 largest cities. The following excerpt of Obama's DNC speech highlights why I am chastizing myself for being overly pessimistic.
"After the worst recession in 80 years, we've fought our way back. We've seen deficits come down, 401(k)s recover, an auto industry set new records, unemployment reach eight-year lows, and our businesses create 15 million new jobs.
After a century of trying, we declared that health care in America is not a privilege for a few, but a right for everybody. After decades of talk, we finally began to wean ourselves off foreign oil, and doubled our production of clean energy."
Obama told the DNC that "America is already strong." This obviously meant that the country doesn't need someone like Donald Trump to fix things because nothing is broken. In fact, Obama went on to say:
"
We brought more of our troops home to their families, and delivered justice to Osama bin Laden. Through diplomacy, we shut down Iran's nuclear weapons program, opened up a new chapter with the people of Cuba, and brought nearly 200 nations together around a climate agreement that could save this planet for our kids.

We put policies in place to help students with loans; protect consumers from fraud; and cut veteran homelessness almost in half…."
There you have it, everything is OK, we can turn out the lights on the Independent Media and go home. But wait a minute, there's this little thing called the truth.
As followers of The Common Sense Show can tell you, we have a different set of facts.
Young adults, when they go to college are acquiring a lifetime of insurmountable debt ($1.2 trillion).
Veterans are killing themselves to the tune of 23 per day.
General Motors has become China Motors.
Healthcare providers are leaving Obamacare in droves.
The free trade agreements continue to destroy American communities by sending jobs overseas.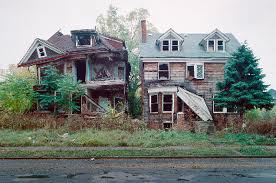 Detroit is America's first Third World city, but certainly not the last. This is the symbol and lasting image of what all of America will look like. Detroit is the poster child for what free trade agreemnts are doing to America.
The President can continue to cite all the bogus statistics he would like, but every prominent economist I interview tells me that our unemployment and underemployment rate is 25%!
Obama gave Iran the ability to construct a nuclear weapon in half of the time that would have otherwise been able to do. Don't forget about the $50 billion dollars we sent to this terrorist nation.
Fifteen million new jobs Mr. President? Really? Why did't you mention that there are 101 million working age adults who do not have fulltime employment?
Why did you not mention that there is nobody in one out of five families who has a job?
Why did you not mention that the new jobs being created are minium wage jobs?
Why did you not tell the people that under your TPP, the Congress and the office of the President will soon lose their ability to protect the American consumer from unsavory business practices from the mutli-national corporations?
The President's speech was contually interrupted with heckling. The most heckeled subject was the TPP. Even some of the Democratic sheep get what is happening to them.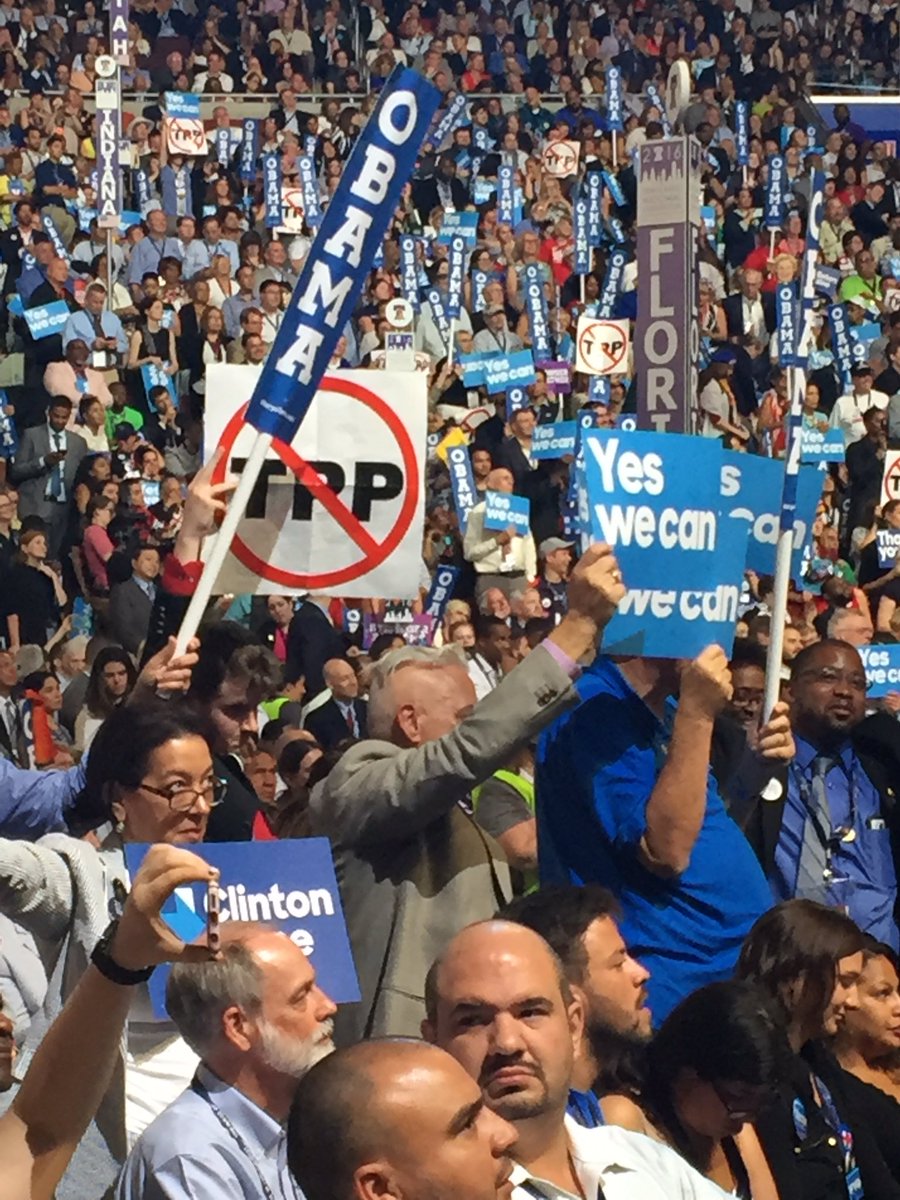 The DNC Is Stupidly Alientating Its Celebrity Base
Former Ohio Senator Nina Turner, a stuanch supporter of Sanders, was slated to be a nominator. However, she was denied the honor at the last minute.
Susan Sarandon and Dany Glover, both Sanders supporters, immediately held an impromtu press conference in the media tent and announced that they were done with the Democratic party.
Read More @ TheCommonSenseShow.com
Help us spread the ANTIDOTE to corporate propaganda.

Please follow SGT Report on Twitter & help share the message.