by Michael Snyder, End Of The American Dream: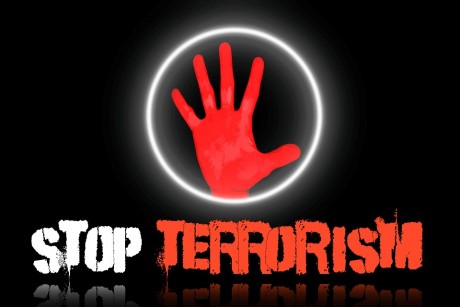 After what just happened in Nice, France, officials are likely even more concerned about the potential for violence and terrorism at the Republican National Convention in Cleveland next week. Details are still coming in as I write this article, but what we know so far is that a 31-year-old Tunisian man plowed his truck into a huge crowd that was gathered along the waterfront for a fireworks display during Bastille Day celebrations in the French city of Nice, and he reportedly shouted 'Allahu Akbar' at the police before they shot him dead. His rampage of death reportedly lasted for two kilometers before he was finally stopped, and dozens have been killed. This comes on the heels of the massacre of five police officers in Dallas, and that came not too long after the worst mass shooting in U.S. history in Orlando. Clearly we have entered a time when the usual rules don't apply anymore. So will the Republican National Convention be the next target to get hit?
Both the Republican and the Democratic conventions have been designated as "National Special Security Events". What this means is that the Secret Service will be running security at those venues. It is being projected that 50,000 people will attend the Republican convention, and in addition to that there will likely be tens of thousands of protesters.
So needless to say, this will represent a big, juicy target for anyone that wants to make some sort of a statement.
We have already seen tremendous violence at Trump rallies in recent months, and there is no reason to think that the Republican convention will be any different. The radical left dislikes Donald Trump with a passion, and many leftist organizations have already stated that they plan to show up in Cleveland in force.
As emotions run high, could something go terribly wrong?
On Thursday, U.S. Homeland Security Secretary Jeh Johnson and FBI Director James Comey both told Congress that they are extremely concerned…
U.S. Homeland Security Secretary Jeh Johnson and FBI Director James Comey told lawmakers on Thursday that they were preparing their agencies for the possibility of violence, both from unruly demonstrators and terrorists, at the upcoming Republican and Democratic nominating conventions.
It is likely that we are going to see more security at these conventions than we have ever seen before. In fact, Johnson told Congress that DHS will be sending approximately 3,000 agents to each of the conventions…
"I am concerned about the prospect of demonstrations getting out of hand," Johnson said. "I am concerned about the possibility of violence. We have, within DHS, some 3,000 personnel that will be dedicated to the security of the Republican National Convention and the Democratic National convention, each."
And Comey told Congress that he is particular concerned about the potential for "domestic terrorism"…
Comey told the committee that the Federal Bureau of Investigation was monitoring the threat of violence at the conventions "very, very carefully."

"Anytime there is a national spotlight on a political event in the United States, there is a risk that groups that aspire to do just that, engage in acts of domestic terrorism, will be attracted," Comey said.
Read More @ EndOfTheAmericanDream.com
Help us spread the ANTIDOTE to corporate propaganda.

Please follow SGT Report on Twitter & help share the message.