by Michael Snyder, End Of The American Dream: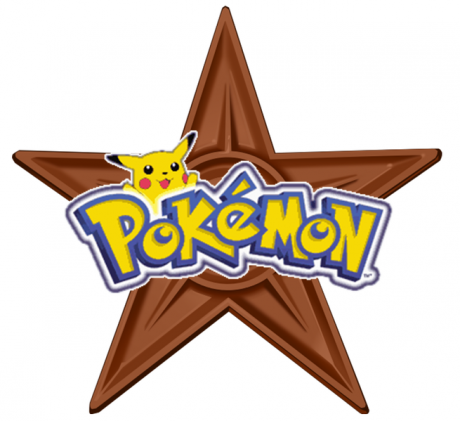 One week ago, a game called Pokemon Go was launched, and over the last seven days it has become an international phenomenon. It is the first mass market video game to successfully blend the real world and the digital world together in a way that the public truly embraces, and it is making headlines all over the planet. At this point it has almost as many daily active users as Twitter does, and Nintendo's stock price is going crazy as a result. On Monday it shot up 25 percent, and on Tuesday it surged another 13 percent. In other words, Nintendo is now worth billions of dollars more than it used to be. But is there a dark side to Pokemon Go? Is it potentially evil, dangerous or demonic?
Many people would dismiss such questions as complete nonsense. Unlike most video games, Pokemon Go actually requires people to leave their homes, get some exercise and visit real places. This type of game is being called "augmented reality", and it is bringing people together in new and interesting ways.
In fact, the Washington Post is reporting that a lot of people are actually ending up in church as they hunt Pokemon creatures.
But not everything is unicorns and lollipops with this new game. Over the past week, we have seen people commit robberies at Pokemon Go locations, and there are very serious data security concerns. The following comes from Ricky Scaparo…
New reports are now coming in of the practical dangers of this game such as a recent report out of Baltimore where Multiple people were robbed playing the "Pokemon Go" game last week, according to the Baltimore County Police Department. And then there is personal security concerns that have surfaced as a new report indicated that players that have logged into the game using their Google account may have given the app permission to go through all of their Google data, including emails and website history.
But much more alarming to many is the content of the game itself. As Mena Lee Grebin has pointed out, "Pokemon" actually comes from two Japanese words that mean "Pocket Monster"…
Meaning of the word Pokémon: a contraction of two Japanese words, "Poketto" and "Monsut," meaning "Pocket Monster"

Definition of Monster: a creature that is typically large, ugly, and frightening. Synonyms – rascal, beast, demon, brute, imp, devil.
Read More @ EndOfTheAmericanDream.com
Help us spread the ANTIDOTE to corporate propaganda.

Please follow SGT Report on Twitter & help share the message.