by Michael Snyder, End Of The American Dream: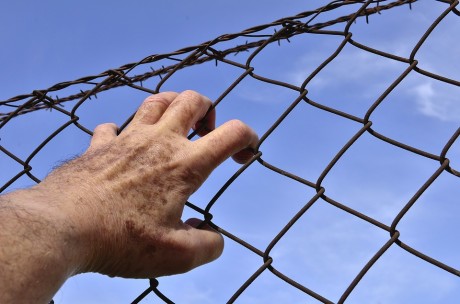 In our upside down world, evil has become good and good has become evil. Once upon a time, everyone in society generally knew what was "right" and what was "wrong" even if they didn't always abide by the rules. But now the rules have been totally flipped on their head. If you choose to live a lifestyle that is morally wrong, you are celebrated by society, and if you choose to speak out against the sexual sin that is exploding everywhere around us then you are considered to be a "hater" and a "bigot". In fact, governments all over the world are now passing "hate speech" laws that are making it a crime to speak out against sexual sin. With each passing year it gets even worse, and those pushing this agenda forward are never going to be satisfied until those standing up for Biblical truth are locked away in prison.
And I was not exaggerating when I said that sexual sin is "exploding" in our society. One example of this is the stunning growth of "polyamory". The following comes from a recent article in the Guardian that highlighted how the city of Portland in particular has become a hotbed for those that are into the "poly lifestyle"…
Polyamory is the practice of intimate relationships involving more than two people with the consent of everyone involved. In recent years, polyamory is working its way to becoming a household term. Researchers have estimated that 4 to 5% of Americans practice some form of consensual non-monogamy. A 2014 blog post by Psychology Today revealed that 9.8 million people have agreed to allow satellite lovers in their relationships, which includes poly couples, swinging couples and others practicing sexual non-monogamy.

And in Portland – home to swingers' clubs, the most strip bars per capita, and annual porn festivals – it seems you can't throw a stone without finding a poly relationship. Although there's no official data supporting an exact number, various Meetup groups boast a few thousand members each, while other Facebook groups have hundreds.
Another lifestyle choice that has been experiencing tremendous growth is bisexuality. According to the New York Post, one study of 30,000 U.S. adults found that the number of Americans that have dabbled on both sides of the fence has more than doubled since 1990…
Bisexuality is booming, with the number of people who bed men and women more than doubling, a study says.

Some 7.7 percent revealed they had bi romps in 2014, compared to 3.1 percent in 1990.
And it isn't just the world that is embracing these alternative lifestyles.
Just check out what the western division of the United Methodist Church just decided to do…
Representatives of the United Methodist Church have elected their first openly gay bishop, in defiance of church prohibitions on homosexuality.

Rev. Karen Oliveto, senior pastor of Glide Memorial Church in San Francisco, was elected bishop of the church's Western Division at a conference Friday night in Scottsdale, Arizona.

"I think at this moment I have a glimpse of the realm of God," 58-year-old Oliveto said after her election, according to a news story from the church. "Today we took a step closer to embody beloved community and while we may be moving there, we are not there yet. We are moving on to perfection."
Of course a lot of Bible-believing Christians don't like where things are headed, and they are speaking out about it. Unfortunately, this is becoming more difficult to do all over the world. National, state and local governments all over the planet are passing new "hate speech laws" that are extremely strict, and many of these new laws are specifically targeted at Christians.
So if you say the wrong thing at the wrong time in the wrong place, you could actually be hauled off to prison.
Read More @ EndOfTheAmericanDream.com
Help us spread the ANTIDOTE to corporate propaganda.

Please follow SGT Report on Twitter & help share the message.