by Michael Snyder, End Of The American Dream: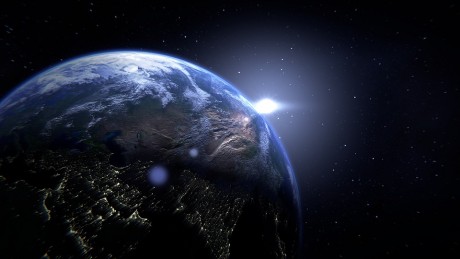 We always knew that this was coming. For years, the horrifying persecution of Christians in the Middle East has made headlines all over the globe, but now we are seeing very disturbing examples of government-sanctioned persecution literally all over the planet. As you will read about below, Russia just banned virtually all types of evangelism outside of a church or religious site. And China has been tearing down thousands of crosses and has been demolishing dozens of churches in a renewed crackdown on the growth of Christianity in that nation. Overall, there are 53 countries that now have laws that restrict the Christian faith according to one recent report. When are we going to wake up and realize what is happening?
When I heard about the new law that was just passed in Russia, I was absolutely stunned. I was in Moscow just a few years after the Berlin Wall fell, and the people were very eager to hear about the Christian faith which had been brutally repressed under the Soviet regime for decades.
Sadly, Russia has now decided to revert back to the old Soviet ways. This new law, which Vladimir Putin wanted, represents almost a complete and total ban on sharing the gospel…
The law, which will come into force on July 20, will prohibit evangelism anywhere outside a church or religious site – including private homes and online – and those in breach of it will be fined. Only named members of religious organisations will be able to share their faith, and even informal witnessing between individuals is forbidden.
According to the New York Times, this ban also includes "preaching and praying" that is done outside the boundaries of "officially recognized" religious institutions.
In recent years, I have defended Russia in many of my articles. But there is no defending this.
This new law is the single worst thing that Russia has done since the collapse of the Soviet Union, and they should be utterly ashamed of themselves.
Meanwhile, government officials in China have launched a renewed crackdown on Christians as the underground church continues to grow like wildfire.
According to some reports, the government has torn down more than 2,000 crosses in Zhejiang Province alone in recent months…
More than two thousand crosses have now been forcefully removed from churches as part of a government campaign to regulate "excessive religious sites".

The nation's leadership launched the crusade to eradicate Christianity in the coastal province of Zhejiang almost two years ago.

Several members of the public have since been arrested for attempting to halt the government's crude attempt to suppress the Christian faith.
But sometimes government officials don't stop there and decide to tear down an entire church. In fact, since the beginning of this year at least 49 churches have been destroyed in Zhejiang Province. Just recently, one group of believers defied the government and returned to their destroyed church to hold a worship service…
Christian worshipers gather to worship among the ruins of their demolished church, defying the Communist Chinese government anti-Christian drive. These congregants in China' Wenzhou, Zhejiang province conducted a prayer service despite their church building demolished by the government officials.

Zhuyang Church, which was a government-sanctioned church, was routed as a part of an unprecedented church demolition drive. On May 20, the church was demolished by about 100 government officers took down the church building authorized despite the fact that it had the government authorization to operate.

The church member said that the only reason the official could provide for church' demolition was that the church was "transforming the villages in the city."
Read More @ EndOfTheAmericanDream.com
Help us spread the ANTIDOTE to corporate propaganda.

Please follow SGT Report on Twitter & help share the message.