from RT: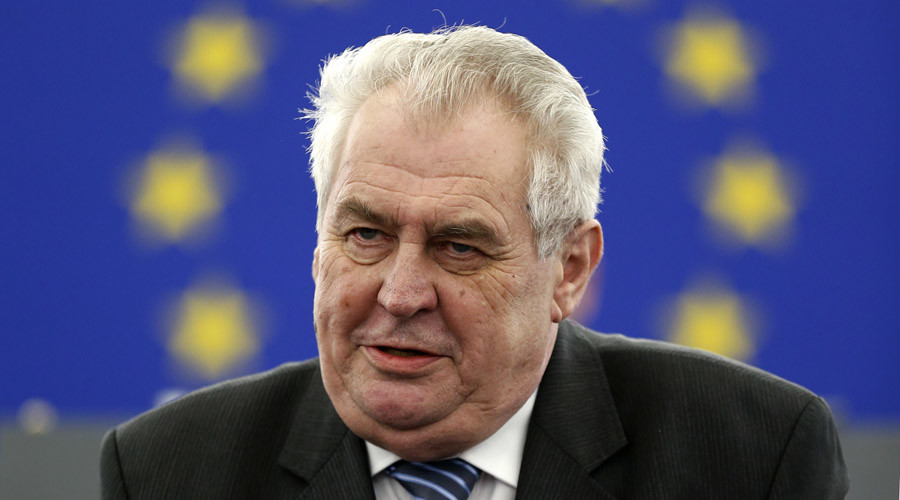 The president of the Czech Republic, Milos Zeman, has called for a referendum on his country's membership in the EU and NATO. Although Zeman wants to remain in both organizations, he wants the public to have a chance to "express themselves."
Support for the EU is waning in the central European country. In April, a poll conducted by the CVVM institute showed that just 25 percent of the population is satisfied with their membership in the bloc, as cited by Reuters. Twelve months earlier, that figure had stood at 32 percent.
Following on Britain's vote to exit the EU, Zeman now wants to give the Czech public the chance to decide their own future, as skepticism about the merits of remaining in the bloc continues to rise.
"I disagree with those who are for leaving the European Union," Czech Radio quoted Zeman as saying on Thursday evening, according to Reuters. "But I will do everything for them to have a referendum and be able to express themselves. And the same goes for a NATO exit too," he added.
Zeman's plans have not been well received across the EU, which is already reeling from the political and economic fallout of Britain's decision to leave the bloc. In the wake of the vote, the leader of France's far-right National Front party Marine Le Pen also called for a referendum on leaving the EU for her country.
Spain's acting foreign minister, Jose Manuel Garcia-Margallo, said that the Czech Republic should not hold a referendum on EU membership, calling it "a very bad idea," despite the fact that Zeman has publically stated that he wants to remain in both institutions.
Holding a referendum will be no formality, however, as it would require that changes be made to the Czech constitution, and Zeman has no power to call the vote himself. If a referendum was to take place, the constitution would need to be amended, which would require a 60 percent vote of support from both houses of parliament.
Help us spread the ANTIDOTE to corporate propaganda.

Please follow SGT Report on Twitter & help share the message.