by Dave Hodges, The Common Sense Show:
Venezuelans are in search of anything they can eat. Despite having on the world's richest oil reserves, dogs, cats, and pigeons are in danger. Soon, there will be only thing left to eat, each other! America is following the same path. At the center of it all is Hillary Clinton. As Secretary of State, Hillary Clinton was responsible for the unfolding starvation holocaust in Venezuela with regard to her role as Secretary of State. Venezuela is on the verge of a human holocaust due to a lack of food caused by Clinton's actions against then Venezuelan leader, Hugo Chavez.
Hillary Clinton deserves all comparisons to Hitler, Staling and Mao. Even as the Secretary of State, she has demonstrated a gross disdain for for the sovereignty of any nation. In these emails, Clinton is demonstrating the kind of sociopathic behavior possessed by all mass murderers. With regard to her actions in Venezeula, she has not only earned her title as the Butcher of Benghazi, she has far exceeded that lable.
The reader now has the ability to access Clinton's recently leaked emails that demonstrates her propensity to become one of the greatest mass murderers in World History should she ever gain he power of the US Presidency.
Search the DNC email database
"Today, Friday 22 July 2016 at 10:30am EDT, WikiLeaks releases 19,252 emails and 8,034 attachments from the top of the US Democratic National Committee — part one of our new Hillary Leaks series. The leaks come from the accounts of seven key figures in the DNC: Communications Director Luis Miranda (10770 emails), National Finance Director Jordon Kaplan (3797 emails), Finance Chief of Staff Scott Comer (3095 emails), Finanace Director of Data & Strategic Initiatives Daniel Parrish (1472 emails), Finance Director Allen Zachary (1611 emails), Senior Advisor Andrew Wright (938 emails) and Northern California Finance Director Robert (Erik) Stowe (751 emails). The emails cover the period from January last year until 25 May this year."
DNC has been digging for evidence of USAID corruption on Trump while Clinton & State Dept have been withholding hers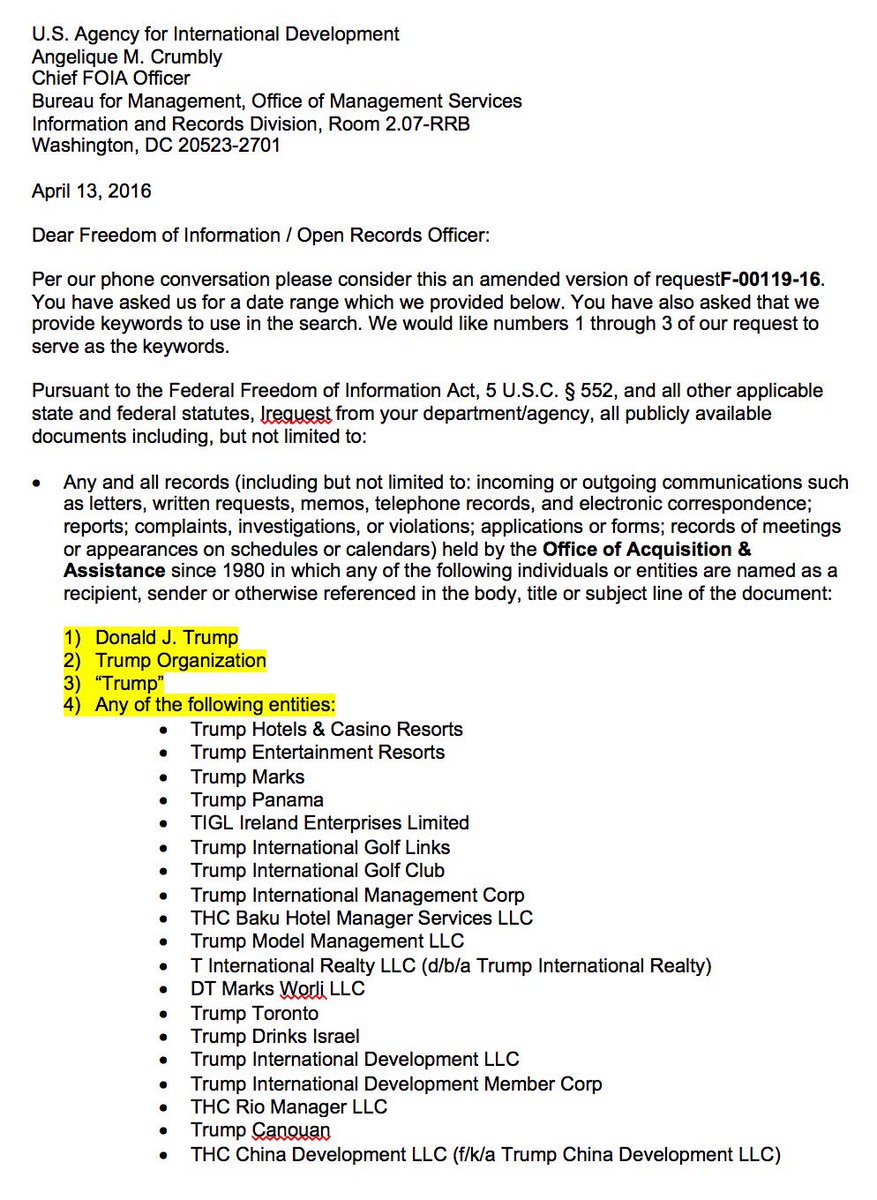 It is amazing that Clinton is trying to implicate Trump for any potential business deals in Venezeula so she can label his actions as the problem while covering up her own genocidal actions in the same country. This is a brilliant strategy, but it does not take away from the fact that Clinton is the most evil persons on the planet.
Clinton Brought Down Legally Elected Honduras Government
Clinton was not only involved in starving Chavez's country into submission, but she is also implicated in a coup in which the legally constituted Honduras government under democratically elected Honduran President Manuel Zelaya was toppled by the military backed by opposition parties. According to the Wikileaks leaked emails, Clinton was at the center of both debacles.
Clinton does not deny here role. Even though America's best allies condemend both actions, Clinton held to her guns and defended her actions.
Do you have any question that Clinton would ever use food as a weapon against American dissidents? That will be the topic of our next investigative piece on Clinton's propensity for genocide.
Read More @ TheCommonSenseShow.com
Help us spread the ANTIDOTE to corporate propaganda.

Please follow SGT Report on Twitter & help share the message.