by Michael Snyder, End Of The American Dream: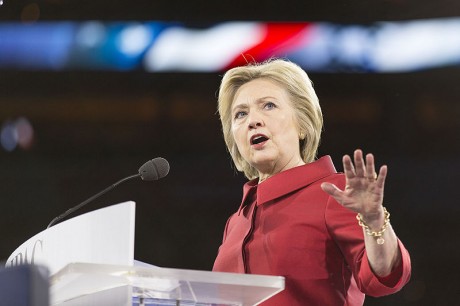 hese days, it seems like mass killings and terror attacks are becoming a daily occurrence. In fact, I just wrote a major article about this. But let's try to put all of this into perspective. If the mass killings and Islamic terror attacks are unspeakably evil, and they most certainly are, then how evil are we as a nation for killing 58 million of our own babies since Roe v. Wade was decided in 1973? The truth is that we are a nation full of mass killers, and those that celebrate our slaughter are elected to the highest offices in the land. The blood of our murdered children is crying out from the ground against us, and there is no possible way that America will ever be "great" again as long as we continue to ruthlessly take the lives of our unborn.
This week is the Democratic National Convention, and most people are focusing on all of the chaos and infighting that are taking place. But instead, the focus should be on the fact that the Democrats unashamedly celebrate the genocide of unborn Americans. And this time around, the Democratic Party platform openly calls for the repeal of the Hyde Amendment, which is supposed to keep our tax dollars from directly paying for abortions. The following comes from the Washington Free Beacon…
The proposed Democratic Party platform supports taxpayer funding for abortion. The platform committee endorsed the repeal of the Hyde Amendment, which blocks the use of tax dollars to pay for abortions. The party vowed to maintain funding for the nation's largest abortion provider, Planned Parenthood, which receives roughly $500 million, or about 40 percent of its annual revenue, from taxpayers.

"We will continue to oppose—and seek to overturn—federal and state laws and policies that impede a woman's access to abortion, including by repealing the Hyde Amendment," the proposed platform says.
In America today, we call evil good and good evil. And those that are butchering babies are completely unrepentant about what they are doing. Last month, LifeNews.com published an article that featured a particularly disturbing exchange between a pro-life activist and an extremely bitter San Diego abortionist…
*****
Mel: "You gotta repent sir, for murdering babies."
Santella: "Why?" (Santella strides up to within inches of Mel, coffee cup in hand)
Mel: "Because it's a sin before God."
Santella: "Why?… Stinky breath." (Santella breathes into Mel's face)
Mel: "Pretty evil of you, sir."
Santella: "Yeah." (Santella opens mouth wide and breathes into Mel's face)
Mel: "I hope and pray, sir…"
(Santella growls)
Mel: "Wow, that's what you do to babies, huh?"
Santella: "Yeah. I love it."
Later in the conversation, Santella says he has a "darkened heart" and he will never "go to Christ" to repent for his deadly work. The exchange continued:
Mel: "All the babies that you kill…"
Santella: "I love it, I love it."
Mel: "Yeah, keep tearing the babies apart."
Santella: "Yeah, I will."
*****
But instead of putting abortionists like that in prison, officials are going after those that have been attempting to expose the horrors of the abortion industry.
In 2015, the Center for Medical Progress released undercover video after undercover video which proved that Planned Parenthood is chopping up aborted babies and selling off their organs and body parts to the highest bidder. Since that time, nobody from Planned Parenthood has been prosecuted that I know of, but authorities sure did go after the people that made the undercover videos. Fortunately, justice prevailed in this case, and the last charges against them have finally been dropped…
The last remaining charge against two California pro-life activists has been dropped.

A Texas judge dismissed the tampering with government records charge against David Daleiden and Sandra Merritt, who made undercover videos allegedly implicating Planned Parenthood officials in arranging the illegal sale of fetal tissue to researchers for profit.

Prosecutors claimed Daleiden and Merritt used fake driver's licenses to hide their identities when dealing with Planned Parenthood.
But this just shows how sick our society is. Once those undercover videos came out, every Planned Parenthood clinic in the entire country should have been shut down and a whole bunch of their executives should have been prosecuted.
Instead, the country as a whole just yawned and we just continued with business as usual.
Read More @ EndOfTheAmericanDream.com
Help us spread the ANTIDOTE to corporate propaganda.

Please follow SGT Report on Twitter & help share the message.