by Pam Martens and Russ Martens, Wall Street On Parade: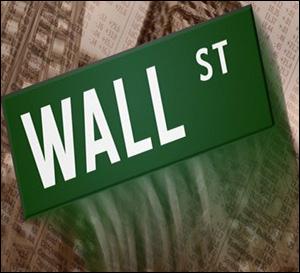 Nothing would do more to obliterate the legacy of President Obama or the credibility of Federal regulators than for another major U.S. insurer to need a massive taxpayer bailout like AIG did in 2008 because of its exposure to Wall Street mega banks.
But the trading action of the giant U.S. insurer, MetLife, following the Brexit vote in the U.K. has tongues wagging on Wall Street. The question is why this company traded worse than even the biggest Wall Street banks in the immediate aftermath of the Brexit vote. In last Friday and Monday's trading sessions, MetLife lost 17.3 percent of its market capitalization or $8.4 billion. Adding to the curiosity, this comes at a time when MetLife is fighting in court to avoid the government's designation of it as a non-bank systemically important financial institution or SIFI.
Insurers like MetLife are supposed to be the safest of the safe. They hold life insurance policies to protect families in the case of the death of the breadwinner and annuities to provide income to retirees that rely on those policies to buy food and pay bills in retirement. Insurers like MetLife are not supposed to go into a swan dive when a country on the opposite side of the Atlantic holds a voter referendum.
The concerns about MetLife should have grabbed the public's attention when the Financial Stability Oversight Council (F-SOC) released its report on why it was designating MetLife a SIFI on December 18, 2014. The report noted:
"MetLife leads the U.S. life insurance industry in certain institutional products and capital markets activities, such as issuances of funding agreement-backed notes (FABNs), guaranteed minimum return products (such as general and separate account GICs), and securities lending activities. These activities expose other market participants to MetLife and create on– and off– balance sheet liabilities that increase the potential for asset liquidations by MetLife in the event of its material financial distress. Efforts to hedge such risks through derivatives and other financial activities are imperfect and further increase MetLife's complexity and interconnectedness with other financial markets participants…"
The report also found that MetLife was serially tapping the taxpayer bailout mechanisms during the 2008 financial crisis, writing:
Read More @ WallStOnParade.com
Help us spread the ANTIDOTE to corporate propaganda.

Please follow SGT Report on Twitter & help share the message.