from SuperStation95: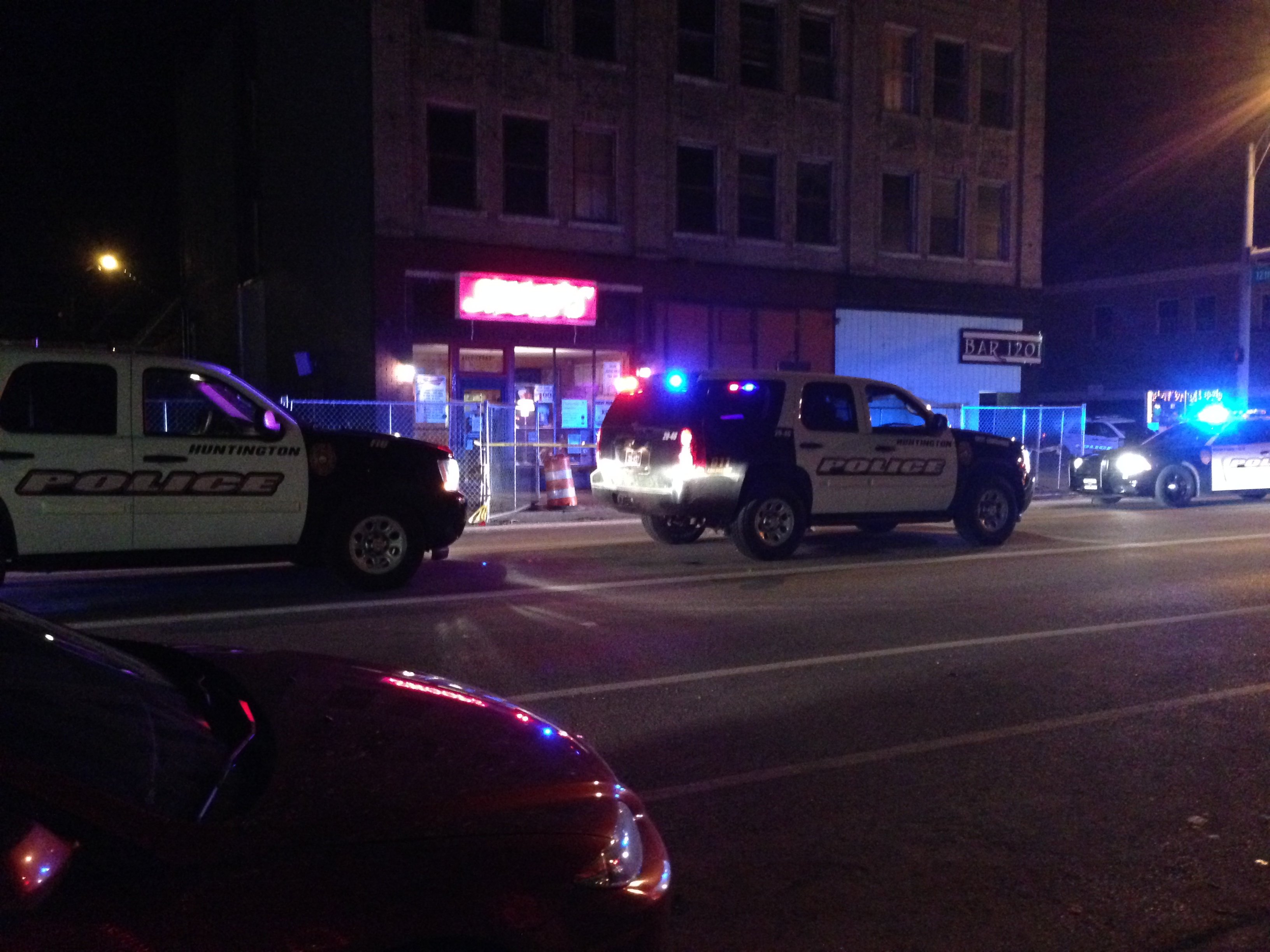 According to media reports, Antonio Devon Brown was one of the 49 people killed in Orlando on June 12; except WOWK-TV News says Antonio Devon Brown died in shootout in 2013 in W. Virginia. Strange.
Two guys with the same name, approximately the same age, both being killed in shooting crimes years apart????? Gee, what are the odds?
Here are links to the recent Orlando Gay Nightclub Shooting, reporting the "victim" as Antonio Devon Brown, age 30.
http://www.tallahassee.com/story/news/2016/06/16/funeral-services-memorial-set-slain-famu-graduate/85954546/
Here are screen shots and links to West Virginia News outlets showing Antonio Devon Brown was killed while he was perpetrating a mass shooting in West Virginia!
HUNTINGTON, WV –

UPDATE:

The West Virginia Alcohol Beverage Control Administration (ABCA) is shutting down Shoop's Bar, the site of Friday morning's shooting, for ten days.

A spokesman for the ABCA says the commissioner made the decision Friday afternoon to suspend the club's Class A private club license until December 23rd.

ABCA's reason was to allow for a "cooling off period," while police in Huntington, WV investigate the shooting incident that left one person dead and three others injured.

_____

UPDATE:

Police have released the name of the deceased shooter in a Huntington, WV bar shooting.

Antonio Devon Brown, 25, of Huntington was shot and killed by a bouncer after, police say, he began shooting at bar in Huntington.

Three people were injured during the shooting and taken to the hospital.

Brown did not have a concealed carry permit, according to police. They said the bouncer who shot and killed him did have a concealed carry permit.

_____

UPDATE:

One person is dead and three others were injured in an early morning shooting in Huntington, WV.

Police say a gunman, who fired shots at Shops Bar near Marshall University, is dead following an altercation with a woman inside the bar and bar bouncers.

According to police, the bouncer who shot the gunmen had a concealed carry permit. The Cabell County prosecutor will review the case to see if any laws were broken.

The gunman, who is not being identified until his family can be notified, began shooting when he was kicked out of the bar.

The three victims are recovering at area hospitals. Police say the woman involved in the initial altercation is one of the victims.

There have been at least two shootings in or on the bar property this year. The Alcohol Beverage Control Administration will also be involved in the investigation.

_____

UPDATE:

Police say a gunman, who fired shots at Shops bar near Marshall University, is dead.

He had been kicked out of the bar after fight with a girl when he started shooting at people inside.

A bar employee shot back and killed him.

Three other people were hurt and taken to the hospital for treatment. The three victims suffered non-life threatening injuries from the shooting.

The shooter was pronounced dead at the scene. Huntington police detectives are still on scene processing evidence.

_____

ORIGINAL:

At least four people have been hurt following a bar shooting near Marshall University.

The shooting happened at Shops on 4th Avenue and 12th Street just before 3 a.m.

Police are interviewing witnesses and currently have this area sectioned off.

The victims were taken to nearby hospitals. No word on their conditions.

Police haven't said whether the victims or shooter are students at Marshall University.

No arrests have been made yet.
Identified as "Mass-Shooter" Himself!
In fact, Antonio Devon Brown is, himself, listed as a "Mass Shooter" by this web site that tracks mass-shootings! CLICK HERE
He is also listed as a "Mass Shooter" by yet ANOTHER web site that tracks US Gun Violence: CLICK HERE
Help us spread the ANTIDOTE to corporate propaganda.

Please follow SGT Report on Twitter & help share the message.