by Pam Martens and Russ Martens, Wall St On Parade: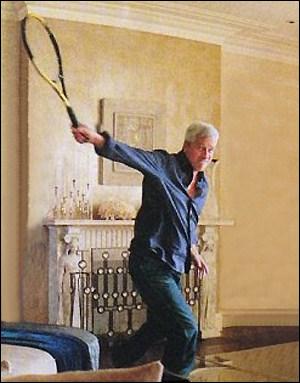 JPMorgan Chase's perpetually controversial Chairman and CEO, Jamie Dimon, was in Bournemouth, Dorset on the south coast of England this morning to reassure his workers that he wasn't there to tell them how to vote in the upcoming June 23 referendum on whether Britain should leave the European Union (the so-called "Brexit" or British Exit vote). He then proceeded to tell the sober-faced workers that if they voted for Brexit, he might axe upwards of 4,000 jobs across their country.
Dimon first stated to the crowd of workers:
"I cannot and will not tell the British people how they should vote in this…." A few minutes later, he qualified that by telling the workers how many jobs he might have to cut if Brexit happened: "I don't know if it means 1,000 jobs, 2,000 jobs, it could be as many as 4,000…I don't want you to worry about it but when you vote you should be thinking about something like that."
Dimon apparently didn't want to tell the British how to vote, just what to be thinking about when they vote. And what they should be thinking about is how to keep their job at a bank not dissimilar to the Gambino crime family, according to trial lawyers Helen Davis Chaitman and Lance Gotthoffer.
Dimon was also quoted in the media as stating that "The European Union is one of the great human endeavors of all time." (We're thinking it might not be up there with ending slavery, giving women the right to vote, or outlawing child sweatshops in the United States.)
Bloomberg News reports that Dimon's speech this morning comes on the heels of a $720,000 donation from JPMorgan Chase to the campaign for Britain to remain in the E.U. – the "Remain" campaign.
The U.K. Independence Party or Ukip, headed by Nigel Farage, is spearheading the Brexit campaign. Farage plans to lead a flotilla of fishing trawlers up the Thames with a goal of arriving at Tower Bridge on June 15 – just eight days ahead of the Brexit vote. The flotilla is to draw attention to the negative impact that European Union membership has had on U.K. fishing interests.
Read More @ WallStOnParade.com
Help us spread the ANTIDOTE to corporate propaganda.

Please follow SGT Report on Twitter & help share the message.