by Pam Martens and Russ Martens, Wall St On Parade: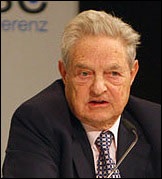 Last month the Washington Post compared the state of U.S. political campaigns to that of the Gilded Age, noting that 41 percent of the money raised by SuperPacs by the end of February came from just "50 mega-donors and their relatives."
New evidence suggests that that tax avoidance may be at the center of what some of these mega-donors are expecting in return for that largess to Presidential and Congressional candidates.
Take the case of Priorities USA, the SuperPac supporting Hillary Clinton's campaign. It has already raised $67 million and just four hedge fund billionaires have ponied up 40 percent of that amount.
Hedge funds already receive a perverse form of taxation known as "carried interest" that allows their winnings to be taxed at rates lower than those paid by some plumbers and nurses. This cozy tax scheme allows managers of hedge funds and private equity funds to have much of their income taxed as long term capital gains rather than the almost double tax rate that would be applied if it were treated as wage income.
Now, new questions are being asked about why some of these hedge fund billionaires are turning up in the notorious Panama Papers leak. The leak resulted from a whistleblower turning over 11.5 million files from the Panamanian law firm, Mossack Fonseca, relating to offshore accounts in secrecy jurisdictions. The documents were provided to the German newspaper Süddeutsche Zeitung, which then shared the information with the International Consortium of Investigative Journalists (ICIJ). A searchable public database for a portion of the leaked documents has been set up by the ICIJ, leading to almost daily new revelations.
Read More @ WallStOnParade.com
Help us spread the ANTIDOTE to corporate propaganda.

Please follow SGT Report on Twitter & help share the message.