by Charles Hugh Smith, Of Two Minds: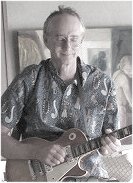 Cash is a proxy for the freedom to maintain some privacy in an era of Big Brother repression, surveillance and the suppression of dissent.
I've covered the war on cash i.e. the proposed elimination of cash, a number of times, for example, The War On Cash: Officially Sanctioned Theft (June 13, 2015)
Our first question should be: just how big a share of our financial universe is cash? The answer is: vanishingly small. Look at this chart of total credit in the U.S. economy–$63 trillion–and total cash: $1.45 trillion. Cash is the thin red line at the bottom of the chart–it barely registers.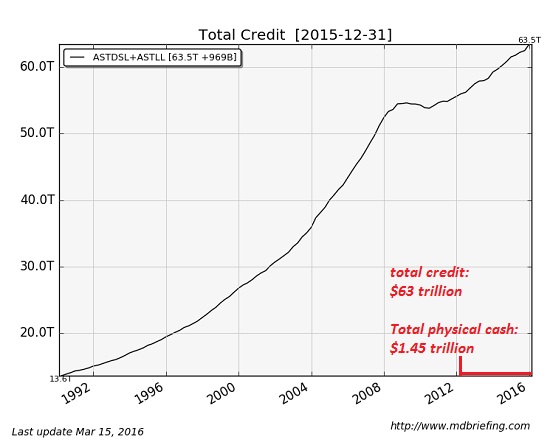 Meanwhile, total household/non-profit-sector financial assets total $70.3 trillion (net $55.8 trillion minus liabilities of $14.5 trillion).
Total money (currency in circulation and demand deposits) is over $10 trillion.

If cash is such a small share of money and assets, why are governments so keen to ban cash?
The official answer is to limit money-laundering by drug traffickers and criminals. But laundering money through official banking channels is not that difficult, so cash is not necessary for laundering.
Another official reason is tax evasion. But tax evasion is now so easy, once again cash is not required: The World's Favorite New Tax Haven Is the United States: Moving money out of the usual offshore secrecy havens and into the U.S. is a brisk new business.
Help us spread the ANTIDOTE to corporate propaganda.

Please follow SGT Report on Twitter & help share the message.