by Karl Denninger, Market Ticker: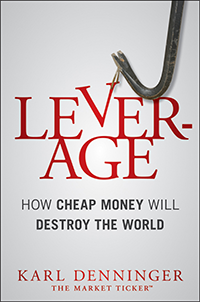 The New York Times' article published Saturday with the headline "Crossing the Line: How Donald Trump Behaved With Women in Private" begins with an anecdote from a woman named Rowanne Brewer Lane, who as a 26-year-old model was asked by the businessman to put on a swimsuit during their first meeting at a Mar-a-Lago pool party.
….
"They spun it to where it appeared negative. I did not have a negative experience with Donald Trump, and I don't appreciate them making it look like that I was saying that it was a negative experience because it was not," Brewer Lane said.
The article makes quite-clear that this woman, at least, who did date Donald Trump, didn't believe there was anything negative about her time with him — including that pool party.
So-called "newspapers" have a place for opinion pieces, which is the OpEd page. But when you put something out there as news it's supposed to be actual reporting, and what someone tells you is supposed to be factually represented.
Rowanne Brewer Lane asserts it was not, and she ought to know since she was the woman cited.
This isn't about a hit piece on Trump, of which there have been many. It is really about the fact that the NY Times has now exposed itself as nothing other than a lying rag which one cannot trust to print the correct day of the week, say much less anything else.
Therefore, absolutely nothing that bird-cage liner prints ever again can be trusted as factual and neither can anything it has printed in the past.
Help us spread the ANTIDOTE to corporate propaganda.

Please follow SGT Report on Twitter & help share the message.