by Jeff Berwick, Market Oracle: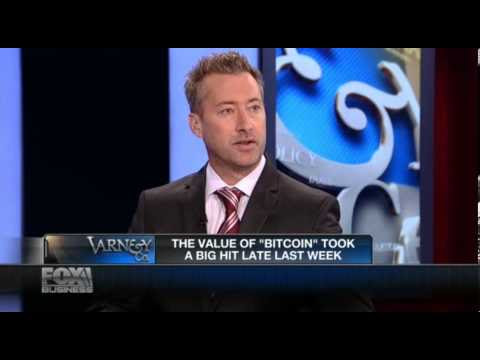 Yesterday we wrote about our doubts on Craig Wright and who he is. Less than 24 hours later he has disappeared.
You can say one thing about bitcoin: it's never boring! Tracking developments surrounding it is more entertaining than a spy novel.
But, whatever Craig Wright may have had in mind doing with Gavin Andresen seems to have collapsed. Andresen had solidly endorsed Wright's claim about being Satoshi Nakamoto only yesterday and seemed delighted that his mentor had decided to "go public."
As there are obviously tensions between Andresen and others at the Bitcoin Foundation, the arrival of Nakamoto as a public figure surely would have enhanced Andresen's professional position, which is one reason he may have been eager to establish Wright's bona fides.
But it was not to be and, if that was the plan, it has backfired and Andresen looks stupid.
Just today, Wright wrote a note on his Facebook page explaining that he could not continue to promote himself as Satoshi Nakamoto.
He doesn't seem to have abandoned the claim that he is Nakamoto, even though many in the bitcoin community looked on this with suspicion (though not as much as they claim in hindsight). He simply writes he does not have the courage to continue and can't go through with supplying actual verifiable proof (by making a trade of the genesis block) that he is.
Given Wright's dramatic personality and affection for the limelight, it's certainly a surprising sentiment to share, along with the words "And goodbye" at the end of his note. Hopefully his "goodbye" was simply a farewell and nothing more permanent… Or perhaps it was related to news that the UK "authorities" (aka the largest criminal gang in the geographic region known as England) were looking for him. The plot thickens.
Andresen is now backing off previous statements that Wright is Nakamoto. "Maybe it's possible I was bamboozled," he said to Wired, which posted the news about Wright's note.
Stepping back a bit, nothing much has really changed. Nobody has come forward and proven they are Nakamoto, leaving the same speculations in place that I made in my article about bitcoin, Andresen and Wright. Perhaps Nakamoto exists or perhaps he does not.
I'm certainly willing to entertain the notion that Nakamoto was a group. And even that bitcoin was invented as a precursor to banking systems that are now being planned. In other words, there could have been an "intelligence" element to it.
There are at least two major bank initiatives – one in the US and one in England – that are trying to use bitcoin style technology to create proprietary networks that will speed up transactions but dispense with anonymity. I would not be at all surprised if a segment of bitcoin programming leadership, including Andresen, attempted to explore methods whereby bitcoin could benefit from these efforts, and vice-versa.
Bitcoin doesn't need to do so, as I have already explained, and I would be disappointed if it did. It's an independent and healthy currency that can and should continue to function on its own. And despite Andresen's predictions of doom, I don't believe bitcoin will do anything but prosper and expand in the near future.
However, it's also true in my opinion, that there are forces at work trying to destabilize bitcoin and make it less attractive and viable. And maybe this was part of it… to discredit those involved at high levels in bitcoin. Who knows?
Just two days ago I was offered an opportunity to meet with Wright in London. I was very hesitant, given my CIA-connected suspicions on Wright… not that I was scared to possibly meet with a person who might be tied into them or being used by them… but I just don't like to be around anything that appears to be in any way associated with spooks. In any case, given Wright has now disappeared I don't need to worry about that.
Help us spread the ANTIDOTE to corporate propaganda.

Please follow SGT Report on Twitter & help share the message.