by Michael Snyder, End of the American Dream: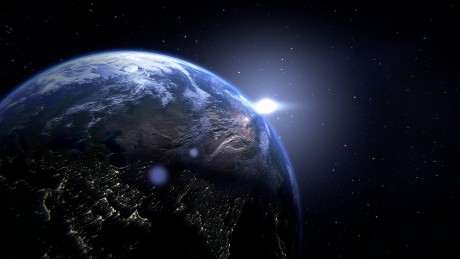 Is a great shaking about to hit America?  Is 2016 going to turn out to be one of the major turning points in our history?  On The Economic Collapse Blog and End Of The American Dream, I am constantly warning my readers about what is coming, but today I want to shift the focus to what other watchmen are telling us.  And as you will see below, when I use the term "watchmen" I am also including women.  All five of the individuals that I am featuring in this article are people that I highly respect, and all five of them have issued extremely ominous warnings about our future.  So hopefully you are ready to receive what you are about to hear, because their messages are not to be taken lightly.
Firstly, I want to share with you a recent interview with a wonderful lady named Glenda Jackson.  She is the founder of Glenda Jackson Ministries, and she has been sounding the alarm since 1974.  She doesn't know this, but she has impacted my life in a powerful way, and I would love to meet her in person someday.
Even though many people didn't want to listen, Glenda warned that Barack Obama would be elected in 2008 and she warned that he would be re-elected in 2012.  But according to her, this coming election will be even more ominous.  In this interview that was posted on YouTube, she expresses her belief that this will be "one of the worst elections we have ever had".  In fact, she says that "it would not shock me at all if someone got killed in this election."  She is convinced that the events of the next six months will eventually result in martial law being imposed in America, and that "things are going to turn upside down" in this nation…
Another watchman that has just issued a very ominous warning is Chuck Pierce.  I once saw him speak at a conference down in Arizona, and the very specific things that he is saying about the next six months 
are more than a little bit chilling
…
Read More @ Endoftheamericandream.com
Help us spread the ANTIDOTE to corporate propaganda.

Please follow SGT Report on Twitter & help share the message.