by Michael Snyder, End of the American Dream: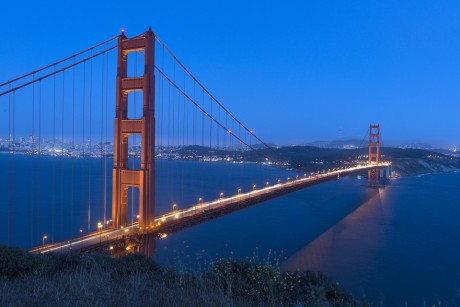 Over the past ten years, approximately five million people have moved away from the state of California, and as you will see in this article this mass exodus appears to be accelerating.  So exactly why is this happening?  Once upon a time, it seemed like almost everyone wanted to live in California.  The nearly endless sunshine, the incredible weather, the pristine beaches and a booming economy motivated millions of young Americans to move out there to pursue "the California Dream".  In fact, in the early nineties I actually explored the idea of moving out there myself.  But now the California Dream has become a nightmare.  Californians are being taxed to death, traffic in the major cities is absolutely horrific, violent crime and gang activity are on the rise, millions of illegal immigrants are putting an incredible strain on social support systems, and the ultra-liberal government in Sacramento seems to have gone completely insane.  In addition, the state faces constant threats from earthquakes, wildfires, droughts and mudslides, so it is quite understandable why so many people feel motivated to leave and never come back.
The number one destination for people leaving the state of California in recent years has been the state of Texas.  And according to Ali Meyer of the Washington Free Beacon, the number of people leaving California for Texas has reached "its highest level in nearly a decade"…
The number of Californians leaving the state and moving to Texas is at its highest level in nearly a decade, according to data from the Internal Revenue Service.

According to IRS migration data, which uses individual income tax returns to record year-to-year address changes, over 250,000 California residents moved out of the state between 2013 and 2014, the latest period for which data was available. The tax returns reported more than $21 billion in adjusted gross income to the IRS.

Of the returns, 33,626 reported address changes from California to Texas, which has been the top destination for individuals leaving California since 2007.
Certainly much of this exodus can be attributed to the absolutely suffocating tax rates in the state.  California has a 13.3 percent income tax, and that is in addition to a whole host of other ways that they have come up with to extract as much money out of the population as possible.
But if you really love living somewhere, most people will put up with high taxes.
Read More @ Endoftheamericandream.com
Help us spread the ANTIDOTE to corporate propaganda.

Please follow SGT Report on Twitter & help share the message.