by Alexandra Preston, Natural Society: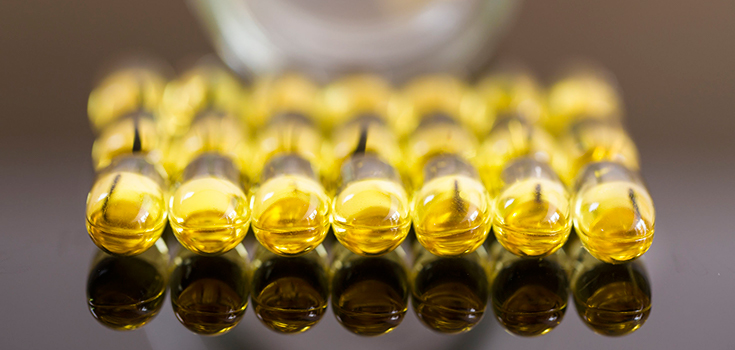 The 6th most common form of cancer in the world, liver cancer has gained attention recently for being responsible for taking David Bowie's life. While surgery is currently the only effective treatment recognized by conventional medicine, new research has revealed exciting new ways to wipe out liver cancer cells without harming healthy cells – a fish oil component known as DHA (docosahexaenoic acid), encapsulated in the low-density lipoproteins (LDL) infamous for cholesterol transportation. [1]
"This approach offers a potentially new and safe way of treating liver cancer, and possibly other cancers. The method utilizes the cholesterol carrier LDL, combined with fish oil to produce a unique nanoparticle that is selectively toxic to cancer cells," said study senior author Dr. Ian Corbin, Assistant Professor in the Advanced Imaging Research Center (AIRC) and of Internal Medicine at UT Southwestern. "
Using a fatty acid commonly found in fish oil may seem unusual, but this research was inspired by the number of studies showing a preventative effect of fish oil on cancer. For example, a 2012 study in Gastroenterology revealed that fish oil consumption helped to prevent development of liver cancer in patients with hepatitis B and C infections. However, there has been no research on the ability of omega-3 fatty acids to treat already-established tumors, which would require a more targeted approach than diet.
As cancer cells take up large amounts of LDL in order to acquire fats and cholesterol to help build their cell membranes, scientists decided to "trick" them by replacing the cancer-safe fats inside the LDL particles with DHA. These LDL-DHA particles were then injected into rats with liver cancer, specifically into the artery leading to the liver. Control rats were injected with "regular" LDL particles.
The control rats exhibited tumor growth over the next three days and had a sufficient blood supply. The treated rats had smaller, paler tumors with poor blood supply, and over 80% of the tumor cells were dying.
Read More @ naturalsociety.com
Help us spread the ANTIDOTE to corporate propaganda.

Please follow SGT Report on Twitter & help share the message.