by Andy Hoffman, Miles Franklin: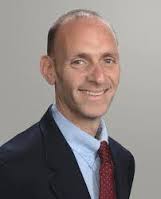 How blatant has the manipulation become in "2016, the Cartel's last stand?"  Take a look at the silver charts on Thursday and Friday, and tell me if anything appears "familiar."
Better yet, take a gander at last night's 140th "Sunday Night Sentiment" capping of the past 146 weekends; and 627th "2:15 AM" raid of the past 719 trading days.  Again, does anything appear "similar?"
Yes, this is what a pre-programmed "suppression algo" looks like – in contrast to the dead ringer "support algo" that props up the "Dow Jones Propaganda Average" on roughly 90% of all trading days.  Don't think so?  I first wrote of it four years ago!  Here's it in action on Tuesday, Wednesday and Friday last week, by the way.
And here's the polar opposite "trading" action in gold – of being capped or attacked at "2:15 AM" each day last week, and either smashed or "walked down" as the New York trading day progressed – as the Cartel maniacally defends its 2½ month "line in the sand" at $1,250/oz.
This, as silver was breaking to new highs for the year – despite it, too, being capped or attacked all five days of the week, at both 2:15 AM and some point in the latter stages of New York trading.  But hey, not only is this the "Cartel's last stand," but the lead up to tomorrow's (Tuesday's) COMEX options expiration, and Wednesday's potential "day of Central bank infamy."  Not to mention, the Cartel is trying to adjust to its 2½ month silver line in the sand at $16/oz being smashed to oblivion, by attempting to "dig in" at $17/oz.  By the way, for all of you silver manipulation aficionados, GATA contacted the CFTC to ask what they thought about Deutschebank's admission that they suppressed gold and silver for the past 15 years…and they claimed to not be aware of it!
It will all fail, of course – like every attempt to manipulate markets throughout history.  And by the way, take a look at the chart of that "other alternative currency" – Bitcoin – which as I write, is on the verge of a major technical breakout above $450.  Gee, its chart looks a lot like gold's from 1979-2004, just before it surged fivefold – only compressed into a mere 2½ years!  Why do I bring it up, you ask?  Not just because I've been very vocal about taking a (small) position in it early this year – upon news that negative interest rates and the "war on cash" were going global; but because I believe worldwide fear of monetary inflation and capital controls is dramatically escalating.
Help us spread the ANTIDOTE to corporate propaganda.

Please follow SGT Report on Twitter & help share the message.