by Andy Hoffman, MilesFranklin: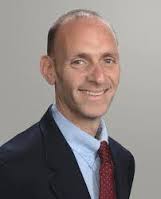 Words have not yet been invented to describe the lunacy of the terminal phase of the collapse of history's largest, most destructive fiat Ponzi scheme, on nearly all fronts. However, all such factors combined don't compare to the other worldliness of watching everything from currencies, to financial markets, to economic data and "spin" manipulated so blatantly, and so egregiously, that even a reasonably intelligent second grader couldn't rather easily pick up on it. I mean, just how much more ludicrous can it get than yesterday's "March-opening" PPT rally, in which head MSM lackey Reuters published an article claiming "Wall Street gains as weak data spurs stimulus hopes" – only to change the article's title a mere two hours later, to "Wall Street surges as data points to economic recovery?"
Yes, Wall Street – or what's left of the government-manipulated financial markets that represent it – "surged," taking the "Dow Jones Propaganda Average's" latest dead-cat bounce tally to 1,400 points in three weeks, amidst the cumulatively worst economic data, domestically and overseas, since the height of the 2008 crisis. And yes, yesterday's numbers were par for the course, starting with freefalling Chinese service and manufacturing PMIs; weaker than expected U.S. motor vehicle sales; a barely expansionary U.S. PMI manufacturing index – featuring the lowest backlog level in seven years; and the seventh straight recessionary print (below 50) for the ISM Manufacturing Index – of which, publisher "Markit" commented "the February data adds to signs of distress in the U.S. manufacturing economy.
Yes, construction spending unexpectedly rose 1.5% – but like all "better than expected" data these days, the "devil is in the details." In this case, the entire gain in construction spending was due to non-productive, debt-generating, GOVERNMENT projects. Which in my book – and any credible economist with a pulse – does NOT "point to economic recovery." Let alone, this morning's ADP employment surge – when all other economic data point to the worst labor environment since 2008!
To that end, Zero Hedge perfectly encapsulated said lunacy with yesterday's post-close headline, "worst global economic data in four years sparks stocks' best day in six months." Which immediately spilt over to China, where the Shanghai Exchange – albeit, following a cumulative 9% decline on Friday and Monday – rose 4% last night, directly after Moody's downgraded its ratings outlook from "stable" to "negative." Which, by the way, is about as strong of a euphemism as one could conjure up, given how the "Red Ponzi," as David Stockman, is in the early stage of the most spectacular bubble collapse in global history. "Negative," indeed!
Help us spread the ANTIDOTE to corporate propaganda.

Please follow SGT Report on Twitter & help share the message.