Joining Hillary Clinton as a Monsanto shill
by Christina Sarich, Natural Society: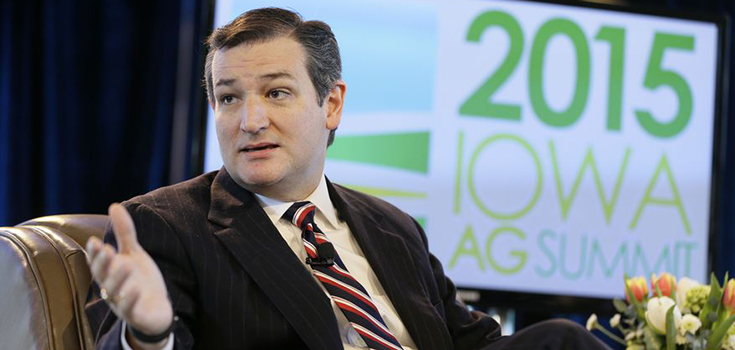 During a recent agricultural summit in Iowa, Ted Cruz used the words "anti-science zealotry" to describe the viewpoint of the over 90% of Americans who want GMOs labeled. Like Hillary Clinton, Cruz seems to have picked sides in the GMO debate, and his name calling isn't very pretty.
As S.D. Wells has said:
"The term anti-science is pure propaganda from Monsanto, regurgitated by Cruz, and doesn't even make sense. If health enthusiasts are 'anti-science,' then GMO proponents are 'pro-genocidal-science.' Hitler used science, too, to exterminate over 6 million innocent people. Are people who are against that type of science also 'anti-science'?"
Cruz recently told his audience – whoever that is – through the Washington Post, not to let "anti-science zealotry" shut down GMOs. This remark came at a time when major food corporations are doing an about-face on GMO labeling due to Vermont's mandatory bill going into effect this July. He also said that the anti-GMO movement is driven by "hysteria." Considering that so many people are against agrichemical companies like Monsanto, Dow, and Syngenta and the food companies who have been (illegally) blocking food transparency, Cruz must be expecting a hefty paycheck. Declaring such a thing is otherwise a bit of political suicide.
Cruz also stated:
Read More @ NaturalSociety.com
Help us spread the ANTIDOTE to corporate propaganda.

Please follow SGT Report on Twitter & help share the message.