by Michael Snyder, End of the American Dream: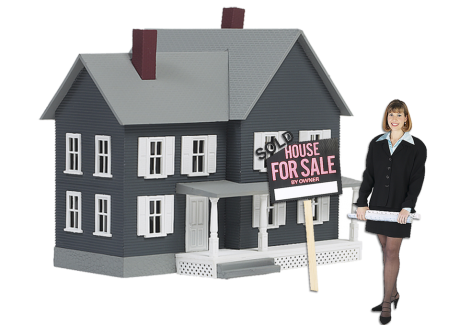 We just got more evidence that a major economic slowdown is underway here in the United States.  Existing home sales were down a whopping 7.1 percentduring the month of February, and this represented the biggest decline that we have seen in six years.  This is yet another sign that we are in the early stages of a new crisis that is eerily reminiscent of what happened back in 2008.  The truth is that most U.S. consumers are tapped out, and when you are tapped out it is really hard to get a mortgage.  Banks aren't really fond of lending money to people that can't pay it back, and in recent years housing prices in many areas have risen to levels that are beyond the reach of most middle class families.
This huge decline in existing home sales is puzzling the "experts" in the mainstream media, because in recent weeks they have been breathlessly telling all of us how incredibly well the U.S. economy has been doing.  Just check out the following excerpt from a CNBC report…
U.S. home resales fell sharply in February in a potentially troubling sign for America's economy which has otherwise looked resilient to the global economic slowdown.

The National Association of Realtors said on Monday existing home sales dropped 7.1 percent to an annual rate of 5.08 million units, the lowest level since November.
It doesn't take a genius to figure out why this is happening.  In recent months we have seen mass layoffs in the energy industry, real median household income is still way below where it was just prior to the last recession, and U.S. consumers are increasingly turning to debt in a desperate attempt to make ends meet from month to month.
If you can believe it, consumers in the United States actually accumulated more new credit card debt during the 4th quarter of 2015 than they did during the years of 2009, 2010 and 2011 combined.
Read More @ Endoftheamericandream.com
Help us spread the ANTIDOTE to corporate propaganda.

Please follow SGT Report on Twitter & help share the message.