from Washington's Blog: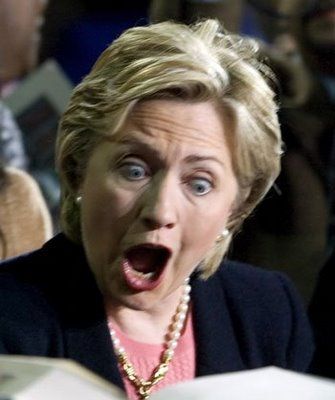 The murder in Honduras on March 3rd of the global prize-winning environmental activist Berta Cáceres is one of the current achievements (though indirect) of Hillary Clinton's and Barack Obama's decision in 2009 to allow the newly-installed coup-regime in that country to solidify and remain in power.
As the U.S. Secretary of State, Hillary Clinton resisted and ultimately overcame the virtually unanimous efforts of other Western Hemispheric and European leaders to oust the coup-regime. She was backed-up in this retrograde decision by U.S. President Barack Obama. Without her efforts, and President Obama's passive acceptance of her decision, the coup-installed regime wouldn't have remained in power, and the freely elected President would have been restored to power to complete his term.

image/zombietime.com
The results of this for both the U.S. and Honduras have been disastrous: the world's highest murder-rate, soaring drug-trafficking, and the exodus of hundreds of thousands of Honduran children who don't want to spend their lives drug-trafficking, and who have left Honduras because the gangs kill children who refuse. Then, U.S. Republicans, whose representatives in Congress were passionate supporters of the coup-installed regime, complain about the influx of those children into the U.S. and demand they be sent back to die there.
The democratically elected progressive President of Honduras, Manuel Zelaya, was overthrown by Honduras's aristocracy, in a coup on 28 June 2009, organized by that country's nearly dozen aristocratic families, whose suffocating control over Honduras was being threatened by the entirely lawful and progressive democratic policies and actions by Zelayas's government, including land-reform and workers' rights — two things that aristocracies everywhere oppose.
The key to whether or not the coup-regime would remain, or else Zelaya restored to complete his term, was whether or not the U.S. Government would allow financial aid to the Honduran Government to continue. This hinged on whether or not the term "coup" was to be applied to the overthrow. Here is what the U.S. Ambassador in Honduras wrote to the State Department about that:
Read More @ WashingtonsBlog.com
Help us spread the ANTIDOTE to corporate propaganda.

Please follow SGT Report on Twitter & help share the message.