Andy Hoffman, Miles Franklin: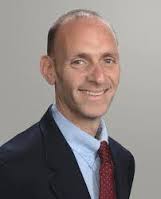 In May 2002, I made the most fateful, and impactful, purchase of my life – when, on a tip from my Salomon Smith Barney broker Doug Cundey, I bought a few hundred shares of Newmont Mining at $28 share. Higher, I might add, than today's price of $25, despite gold having risen from $300 at the time, to more than $1,200 today. Thankfully, I didn't ride the bull – and subsequent "bear" – in Newmont Mining, although the path I took, though far more profitable, was in many ways, equally painful.
One month later, in June 2002, I recall the day of my first major Cartel smash; so vividly, I actually remember what I was doing that night. Which was, being the proud guest of my recently affianced wife-to-be, at a charity event for the Huntington Arts Council on Long Island – at the very catering hall, Coindre Hall, we wound up being married in five months later.
Roughly a year later, I became a featured contributor on the GATA website; and by the time I left Salomon, and Wall Street for good, in February 2005 – I was a "grizzled veteran" of the Precious Metal wars. Thank god for people like Bill Murphy, Chris Powell, Richard Russell, and Jim Sinclair – who empowered me to fight the most intense, and long-lasting, psychological war of my life. Which, as you can imagine, is more intense than ever; as not only am I fully invested financially – albeit in metal, not shares – but as one of the gold communities' card-carrying, flag-bearing leaders. In which role, my primary goal is to empower you to make wise investment decisions, free of the bias caused by market manipulation and anti-gold propaganda; and hopefully, help you control your personal financial demons.
From 2002 through the fateful date when the Vancouver Stock Exchange, since renamed the "TSX-Venture," topped in April 2007, I made more money in mining stocks than in my entire Wall Street career – with the vast majority of such gains made in the final two years. Which, as it turns out, were the happiest of my life – as I not only didn't have to work, but had just gotten married, worked from home "trading" mining stocks, played golf on my free time, and pondered how easy life could be.
That all changed in the Spring of 2007; when, despite the inexorable rise of Precious Metal prices, to levels 3x-4x higher just four years later, the process of losing most of those "hard earned" stock gains commenced, hitting rock bottom barely 18 months later. Thankfully, I bought my home in May 2007 – moving from my lifelong home of New York, to my "adopted home" of Colorado – which catalyzed the sale of enough stock at or near the top to have made my seven-year gambit in mining stocks a net positive, albeit modestly so. April 2007, by the way, was also the month I joined the mining industry as an investor relations officer – commencing a nearly four-year stint of futility and misery, in which I watched essentially every company I worked with go bankrupt, the victim of a very difficult business environment and, most of all, the gold Cartel. The toll it took on my finances, and personal life, is incalculable on so many levels. However, I remained steadfast throughout; if anything, strengthening my resolve – and shifted my holdings from speculative assets like stocks, to the ironclad safety of physical Precious Metals, a home I intended to live in indefinitely, and cash.
By the Fall of 2011, gold and silver prices – in U.S. dollar terms – were hitting new all-time highs; and whilst my net worth had rebounded sharply from the late 2008 lows, it was still far from the early 2007 highs. And remains so to this day. The mining industry was still in a state of disarray – despite far higher gold and silver prices – but at least the outlook was improving. And with it, my mental state, following four long years of 24/7 stress. And just as the gold price peaked – following one of the most vicious Cartel operations ever, on September 5th, 2011 – I joined Miles Franklin, in October 2011.
In the ensuing five years, I have expended as much mental energy fighting the gold Cartel as in the prior nine combined – as not only has the Cartel become far more vicious, and blatant, in its dying days, but the external forces in my life have become more taxing as well. Particularly, the adoption, after a grueling 7½ year wait, of my precious Sylvie Zi in August 2013 – just as the latest, and most sinister, Cartel attack of all (April 2013's "alternative currencies destruction" raid), had commenced a three year gold and silver rout (principally, in U.S. dollar terms). Moreover, as a leader of the PM community; and someone whose desire to succeed is matched only by his work ethic; the mental toll this "psychological war" has taken has been extremely steep. However, I have persevered, and grown from the experience; and believe that, for the first time in years, I am returning to a relatively peaceful state of mind. Which, I might add, the positive feedback from this blog – here in the States and worldwide – has been a major contributing factor.
Help us spread the ANTIDOTE to corporate propaganda.

Please follow SGT Report on Twitter & help share the message.