by Christina Sarich, Natural Society: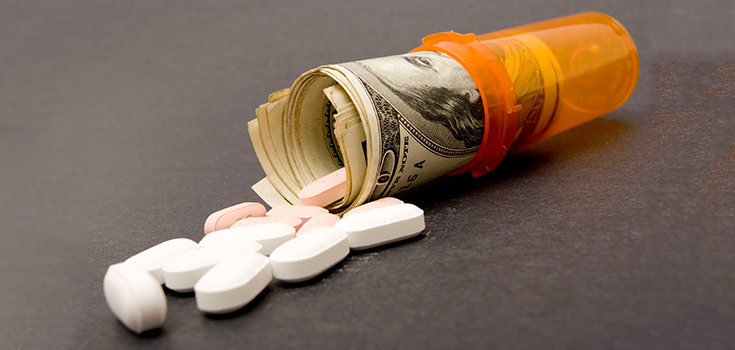 Kenneth Frazier, a chief executive of Merck & Co. and chairman of the industry lobbying group Pharmaceutical Research and Manufacturers of America, wants you to know why drug prices have gotten so out of hand.
According to Frazier:
"Merck has increased the prices of its drugs on a yearly basis, but we've tried to be constrained in how we've done it, in a way we think doesn't prevent people from affording our drugs. There's a huge challenge we face between trying to optimize access to our drugs in whatever pricing we establish, and trying to ensure that you have the resources to continue to pursue the next generation of drugs. We try to take a responsible, balanced approach."
When asked by the Wall Street Journal, "What would be a way to link the price of drugs to the value they bring?" Frazier replied:
"For example, charging people a price commensurate with the actual outcomes that drugs produce. Now, there are a lot of barriers in the system to sharing risk with some of our customers. The laws around what we can and cannot do in our pricing model were made for a different environment. They weren't made for performance-based contracting or risk-sharing or any of those kinds of experimental approaches to pricing that Merck actually is very eager to try out with some of its customers."
Taking a Closer Look
Let's take a closer look at these claims by one of Merck's highly paid executives:
Merck recently spent $9.5 billion on marketing its drugs. The company spent only $7.5 billion on research and development. This means that the pharmaceutical company, like many othe
Read More @ NaturalSociety.com
Help us spread the ANTIDOTE to corporate propaganda.

Please follow SGT Report on Twitter & help share the message.