by Pam Martens and Russ Martens, Wall Street on Parade: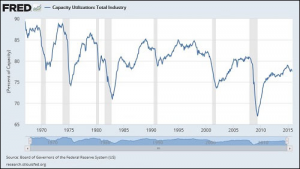 While you were sleeping, things got decidedly uglier in global markets. The Chinese stock market was only able to stay open for 29 minutes before it hit its ridiculously low limit-down of 7 percent and shut down for the balance of the trading session. (U.S. stock markets require a loss of 20 percent before they cease trading for the day.)
That sent global investors wanting to lighten up on equities into European markets which saw red across the board. With the overnight rout, global stock markets have now lost approximately $2.5 trillion this week – and it's only Thursday.
Further declines in the price of crude oil added to the angst with the cumulative losses marking the worst ever New Year's start for oil. The U.S. domestic benchmark, West Texas Intermediate (WTI), at one point dropped below a $33 handle.
China set off the panic selling by cutting its reference rate on the Yuan by another 0.5 percent which set currencies of developing countries skidding. Market fears in the U.S. are that the U.S. will be unable to sustain the Fed's hoped-for 2 percent inflation target as we continue to import deflation from China. According to the U.S. Census Bureau, through November of 2015, the U.S. had imported $443.9 billion in goods from China. The second and third largest sources of imports to the U.S. are Canada and Mexico at $271.6 billion each through November.
The rise in the U.S. Dollar over the past year (built on Fed rate hike talk) is exacerbating the deflation problem at home as the inflated Dollar means U.S. consumers can effectively pay less for imported goods that are priced in devalued currencies from our trading partners.
What is playing out now in stock prices has been building throughout 2015 with clear warning signals that many chose to ignore or downplay – including the market oversight regime.
Read More @ Wallstreetonparade.com
Help us spread the ANTIDOTE to corporate propaganda.

Please follow SGT Report on Twitter & help share the message.