by Christina Sarich, Natural Society: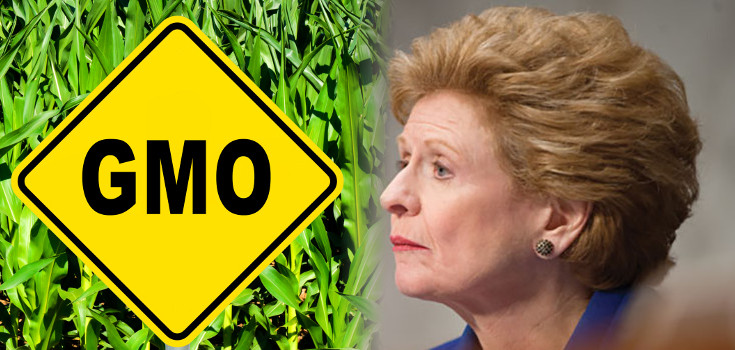 We had a big win against Monsanto recently when the DARK ACT (Monsanto's favorite bill that would effectively ruin the food supply and halt GMO labeling initiatives) was stopped cold in Congress. Make no mistake, though; Senator Debbie Stabenow has been working overtime to make sure that you won't know what's in your food.
She worked overtime for biotech interests to make sure that DARK-Act provisions were attached to the end-of-the-year budget bill, and though they didn't pass, she will do her bidding again come January.
She used familiar tactics to avoid high-profile votes on controversial issues that members of the House and Congress KNOW would upset their constituents. This is why the anti-labeling clauses were 'slipped' into the omnibus with riders. She was hoping that no one would notice. [1]
Stabenow must not realize that we're watching her actions. For instance, the Biotechnology Industry Organization (BIO) recently thanked Senators Stabenow (D-MI), Coons (D-DE), and Franken (D-MN) for introducing S. 2271 (the Renewable Chemicals Act of 2015). It's a bill to amend the Internal Revenue Code of 1986 to provide credits for the production of renewable chemicals and investments in renewable chemical production facilities – a fancy way of saying biotech and chemical companies would get tax write-offs for continuing to pollute the planet. [2]
Debbie Stabenow (D-Mich.) said clearly that she supports the biotech industry in her opening statement at a recent hearing on agriculture:
Read More @ NaturalSociety.com
Help us spread the ANTIDOTE to corporate propaganda.

Please follow SGT Report on Twitter & help share the message.