While selling it back at inflated costs
by Christina Sarich, Natural Society: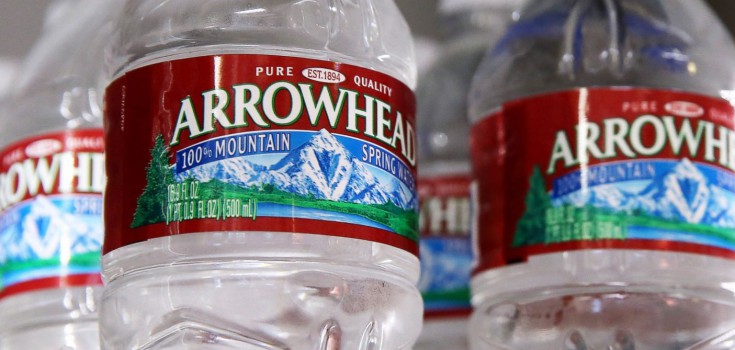 When hundreds of thousands of Californians expressed disdain over Nestlé Corporation's water extraction from the San Bernardino National Forest during California's worst drought in history, CEO of Nestle Waters North America Tim Brown seemed unphased.
The US Forest Service was allowing Nestlé to extract water and sell it back to Californians even though the company's permit to do so had been expired in 1988. Though Nestlé 's permit was waiting in a pile of other permit applications, activists sued the National Forest Service when news of Nestlé's extreme level of greed first came to light. They were also incensed because Nestlé has a long history of tapping public water supplies and then selling the water back to the public at an exorbitant cost.
Nestlé's recent tapping of the San Bernardino National Forest reserve means that the company essentially stole 1,838,451,342 gallons of water from the public trust.
Now, the outcry of over a million members of a non-profit called The Story of Stuff (SoS) has Brown singing a different tune. When he learned that SoS is planning to take action against Nestlé for its environmental degradation and corporate greed, SoS received the following message from Nestlé's CEO:
"The feedback and constructive criticism that Nestlé gets from groups like Story of Stuff is important, even when we disagree. In fact, we have used input like this on many occasions globally to adapt our operations… One thing I would appreciate is some perspective on how we might do it better in the eyes of your constituents."
The corporation finally asked to meet with SoS's staff, but SoS feels that this is just another act against society, in a long list of Nestlé's attempt to privatize water all over the world.
Here are the very simple requests that are being made of the mega-corporation:
Read More @ NaturalSociety.com
Help us spread the ANTIDOTE to corporate propaganda.

Please follow SGT Report on Twitter & help share the message.