from Zero Hedge: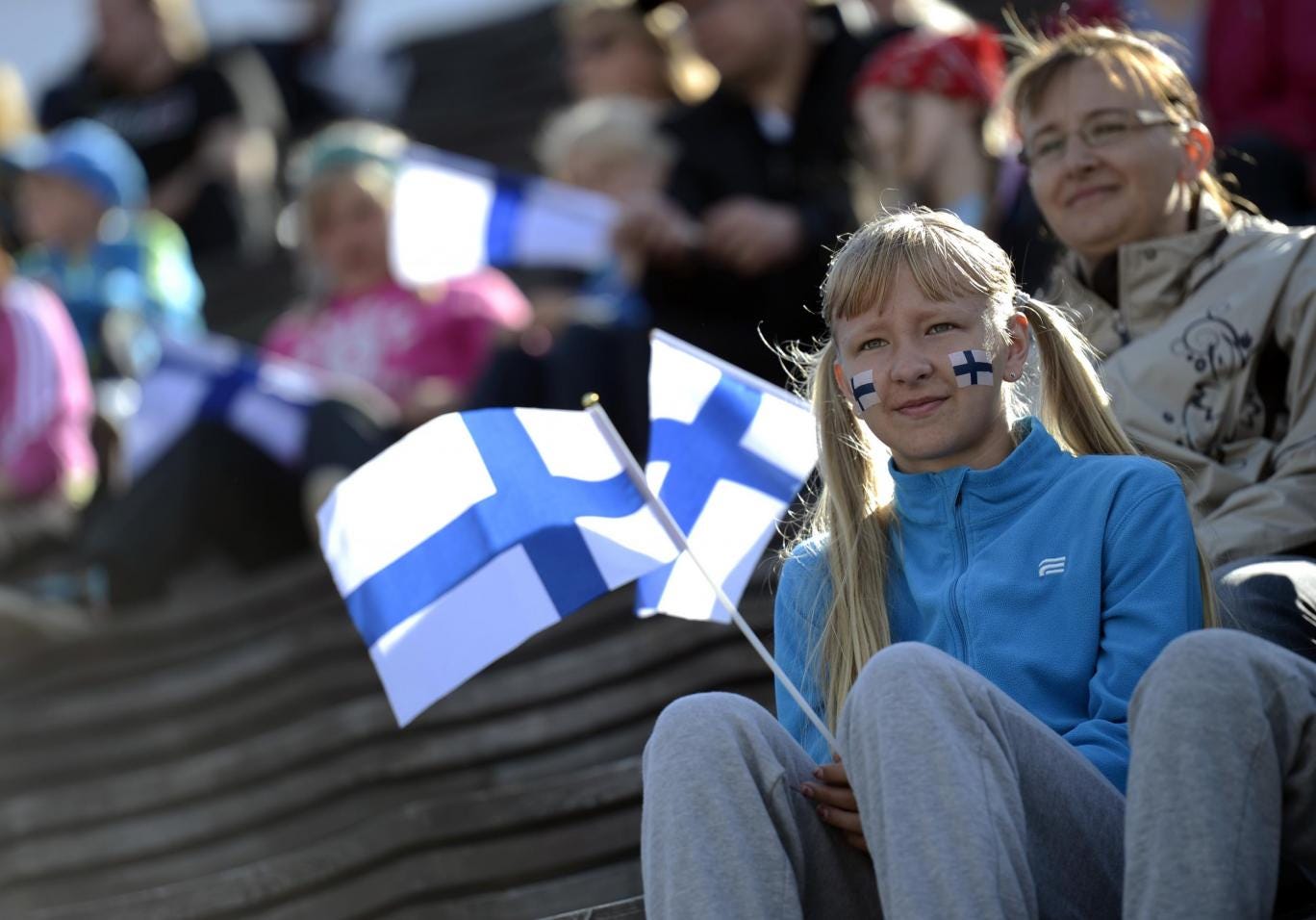 With Citi's chief economist proclaiming "only helicopter money can save the world now," and the Bank of England pre-empting paradropping money concerns, it appears that Australia's largest investment bank's forecast that money-drops were 12-18 months awaywas too conservative.
Over the last few months, in a prime example of currency failure and euro-defenders' narratives, Finland has been sliding deeper into depression. Almost 7 years into the the current global expansion, Finland's GDP is 6pc below its previous peak. As The Telegraph reports, this is a deeper and more protracted slump than the post-Soviet crash of the early 1990s, or the Great Depression of the 1930s. And so, having tried it all, Finnish authorities are preparing to unleash "helicopter money" to save their nation by giving every citizen a tax-free payout of around $900 each month!
image credit: The Independent
ust over two years ago, when the world was deciding who would be Bernanke Fed Chair replacement, Larry Summers or Janet Yellen (how ironic that Larry Summers did not get the nod just because a bunch of progressive economists thought he would not be dovish enough) we wrote about a different problem: with the end of QE3 upcoming and with the inevitable failure of the economy to reignite (again), we warned that there remains one option after (when not if) QE fails to stimulate growth: helicopter money.
While QE may be ending, it certainly does not mean that the Fed is halting its effort to "boost" the economy. In fact… the end of QE may well be simply a redirection, whereby the broken monetary pathway, one which uses banks as intermediaries to stimulate inflation (supposedly a failure according to the economist mainstream), i.e., "second-round effects", is bypassed entirely and replaced with Plan Z, aka "Helicopter Money" mentioned previously as an all too real monetary policy option by none other than Milton Friedman and one Ben Bernanke. This is also known as the nuclear option.
Today Finland needs the nuclear option. As The Telegraph explained,nobody can accuse Finland of being spendthrift, or undisciplined, or technologically backward, or corrupt, or captive of an entrenched oligarchy, the sort of accusations levelled against the Greco-Latins.
The country's public debt is 62pc of GDP, lower than in Germany. Finland has long been held up as the EMU poster child of austerity, grit, and super-flexibility, the one member of the periphery that supposedly did its homework before joining monetary union and could therefore roll with the punches.

Finland tops the EU in the World Economic Forum'sindex of global competitiveness. It comes 1st in the entire world for primary schools, higher education and training, innovation, property rights, intellectual property protection, its legal framework and reliability, anti-monopoly policies, university R&D links, availability of latest technologies, as well as scientists and engineers.

Its near-perfect profile demolishes the central claim of the German finance ministry – through its mouthpiece in Brussels – that countries get into bad trouble in EMU only if they drag their feet on reform and spend too much.

The country has obviously been hit by a series of asymmetric shocks: the collapse of its hi-tech champion Nokia, the slump in forestry and commodity prices, and the recession in Russia.

The relevant point is that it cannot now defend itself. Finland is trapped by a fixed exchange rate and by the fiscal straightjacket of the Stability Pact, a lawyers' construct that was never intended for such circumstances. The Pact is being enforced anyway because rules are rules and because leaders in the Teutonic bloc have an idee fixee that moral hazard will run rampant if any country in the EMU core sets a bad example.

Finland's output shrank a further 0.6pc in the third quarter and the country's three-year long recession is turning into a fourth year. Industrial orders fell 31pc in September. "It's spooky," said Pasi Sorjonen from Nordea.
Finland is digging itself into an ever deeper hole. The International Monetary Fund warned this week against austerity overkill and "pro-cyclical" cuts before the economy is strong enough to take it.
Help us spread the ANTIDOTE to corporate propaganda.

Please follow SGT Report on Twitter & help share the message.