by Pam Martens and Russ Martens, Wall Street on Parade: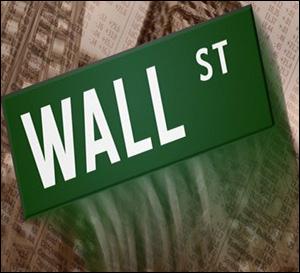 The problem with Wall Street is not just that individual participants serially disrespect the law. The bigger problem is that Wall Street as an industry has structured itself as an ingrained law-avoidance system. There's simply no other industry in America where you could start the sentence – "Wall Street is the only industry in America where…" – and find endless ways to finish that thought.
Jamil Nazarali, the head of Citadel Execution Services, the trading arm of a hedge fund and dark pool operator, gave the above sentence a trial run on October 27 at a Securities and Exchange Commission meeting on market structure. Nazarali said:
"This industry is the only one that I am aware of where a for-profit public company regulates its customers and competitors. And I understand that you guys think that that's important but what is it that you guys do that someone else couldn't do? All those regulatory functions that you described, why couldn't some other entity do that? Why does it have to be within your four walls?"
Nazarali was referring to one of our top seven critically needed reforms on Wall Street – the structure of stock exchanges. It used to be that stock exchanges were owned by members and operated along the lines of public utilities. They were there to provide a service to the investing public, make sure that trading was done in an honest and transparent way, and discipline bad actors. Today, stock exchanges are publicly traded, profit-motivated businesses. In a bid to boost profits, they have abandoned even a pretense of fairness and are selling services that create an outrageously tilted playing field to the wealthiest players.
It's so bad today at the stock exchanges that last year, on April 6, Jonathon Trugman of the New York Post compared the exchanges to brothels, writing:
"What is clearly unfair and unethical — and, frankly, ought to be outlawed — is how the exchanges have essentially taken on the role of running a high-priced, high-frequency brothel…"
The stock exchanges, like the New York Stock Exchange and Nasdaq, are allowing high frequency traders to co-locate their own computers next to those of the exchanges in order to pick up a speed advantage against regular folks who can't afford the enormous fees. Additionally, the exchanges have a faster data feed with more detail for those willing to pay up while the general public gets the slow data feed. The costs for these perks can add up to tens of thousands of dollars per year – leaving the little guy out in the cold.
Read More @ Wallstreetonparade.com
Help us spread the ANTIDOTE to corporate propaganda.

Please follow SGT Report on Twitter & help share the message.