from My Budget 360: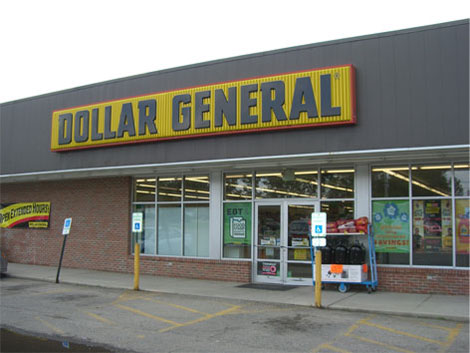 Wal-Mart, the mega retailer has over 5,000 stores in the United States. We tend to think of Wal-Mart as the low price leader crushing prices to their rock bottom level by cutting costs at every corner. However, there is an even lower cost option and many working class Americans are turning to these stores. Dollar stores have seen a dramatic rise in numbers thanks to the ongoing effects of the recession. There are more than 11,500 Dollar General stores in the United States (twice the amount of Wal-Mart locations). The growth in dollar stores is reflecting the cash crunch many Americans are facing. We've mentioned this in the past but many dollar stores have suddenly become low cost grocery stores as people struggle to get by. This is a smart strategy to tap into the ever growing number of Americans on food stamps. It is expected that by 2016 over 30,000 dollar stores will exist in the United States.
The dollar store movement
It is interesting to see the transformation of dollar stores.  I remember when these places largely sold over bought products or items that simply did not sell at larger retailers.  That is no longer the case.  These places now sell food and many big name brands have adjusted packaging so lower income households (a growing percentage of Americans) can purchase food.
This trend shows no signs of slowing.  Take a look at the growth of dollar stores: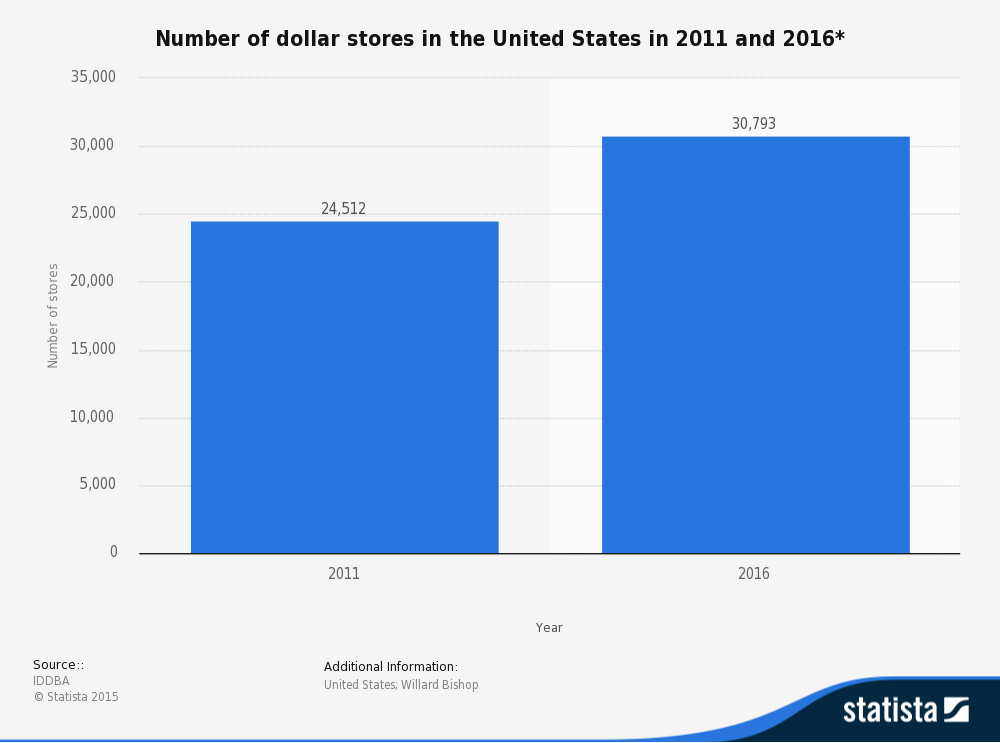 By next year, there will be over 30,000 dollar stores in the United States.  This is a 25 percent growth rate since 2011.  Even Wal-Mart can't meet this growth rate since it has grown at about 20 percent since 2011 in the number of stores opening.
There is a bigger market in cheaper retailers compared to already low cost Wal-Mart which reflects a growing number of Americans working in low wage jobs.
To put this in perspective, just look at the number of various stores in the United States: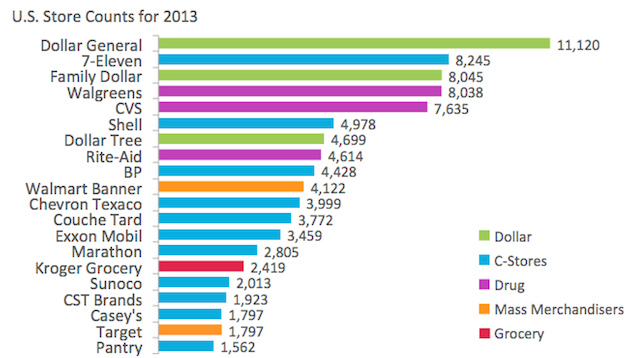 Dollar General, Family Dollar, and Dollar Tree are all in the top 7 of stores in the United States.  In many cases, there are more dollar stores than certain gas stations: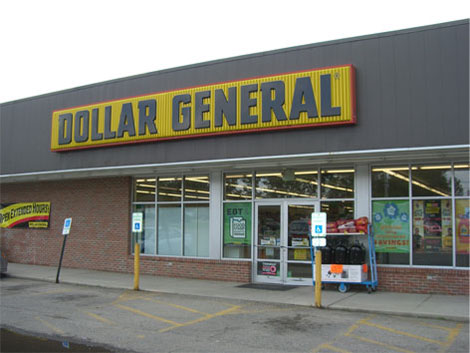 Why are dollar stores doing so well in the United States?  They are doing well because they are tapping into two things:
Help us spread the ANTIDOTE to corporate propaganda.

Please follow SGT Report on Twitter & help share the message.