The typical family is unable to purchase the standard $221,000 priced home. Home prices up 30% since 2012 while incomes are stagnant.
from MyBudget360.com: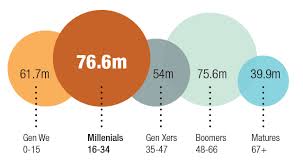 Most Americans still hold tightly that the American Dream involves owning a home. But that dream has come into deep questioning as banks and large investors crowd out the single family home market driving prices to ludicrous levels. Most Americans are scraping by and many need to do their shopping at dollar stores to get by. Your typical home in the U.S. is now selling for $221,000, a rise of 30 percent just since 2012. How did incomes do? They did what they've been doing for a decade and that is nothing. Housing is the biggest single outflow of cash for households. So this is a big deal and is also a reason why many more Americans are renting instead of buying. Young Americans are hit the hardest since many are coming out with monster levels of student debt. Studies do show that student debt is impacting home purchases. In reality, most Americans are unable to afford the standard priced home.
You can't afford a home!
Americans realize something is fishy in the market even though we continually are told there is no inflation. Really? Then what do you call home prices going up by 30 percent since 2012? The biggest expense of Americans goes up by 30 percent in 3 years and this isn't inflation?
Just take a look at what home values have done in this short period: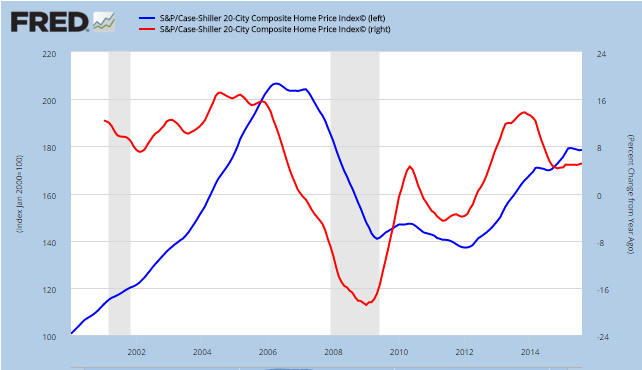 The Case Shiller Index looks at repeat home sales so this is a good indicator of a home being tracked through time. But also look at the National Association of Realtors (NAR) median price of existing home sales: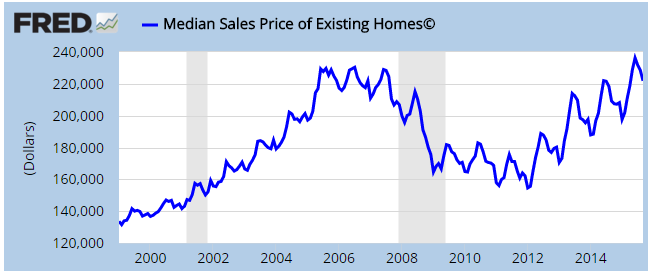 Home prices are way out of reach of the typical family making $50,000 per year. What I do find funny is the NAR nicely says that $50,000 is plenty of money to buy in most areas:

What a surprise. According to the above virtually every typical family qualifies but of course they are going to go into deep debt and will likely save nothing for retirement which is already becoming a crisis on its own.
You rarely get a peak into household budgets when these reports come out. Let us look at a household budget of someone making $50,000 per year:
Help us spread the ANTIDOTE to corporate propaganda.

Please follow SGT Report on Twitter & help share the message.